We know that customer loyalty is the key to business survival. We measure it, forecast it and try to inspire it. But sometimes we forget the basics. We forget to make it much easier for customers to say "yes" to us than to allow them to slowly lose their commitment to our brands, eventually abandoning us in favor of a shinier option. Some companies have figured it out—Enterprise Car Rental, Zappos, and Drury Inn consistently get top marks from customers and provide some clues for how to instill customer loyalty. But, a simple "guy wants gal" example sets the tone for how we should all begin to "customerize" our companies.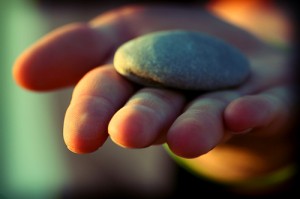 The basic lesson of customerization—my term for shifting our focus to what makes a customer want to keep doing business with us—is inspired by my friend's teenage son, Jake, who wanted to go to the prom with Jenna. He struggled with the best approach to demonstrate his commitment and tip Jenna's decision scales in favor of a "yes". One morning he woke up with the perfect idea and when he got to school that day, he got Jenna to agree to the plan. Jake would get two rocks, paint one with the word "no" and the other with the word "yes", and deliver both to Jenna's house. All she had to do was return the rock that indicated her answer and Jake would know the verdict.
Jenna liked the idea. It removed the awkwardness of replying on the spot. She could have time to think about it and discreetly deliver her answer to Jake after she'd had a chance to reflect.
So the following day, Jake delivered two rocks to Jenna's house, one painted with the word "no" and the other painted with the word "yes".
However, there was another wrinkle to the story.
Jake wanted Jenna to know he really wanted her to say yes, so he stacked the deck in his favor. The rock that said "yes" was small enough to fit in the palm of Jenna's hand, and he placed it on the doorstep of her house. But, the rock that said "no" was more like a boulder—much tougher to deal with than the palm-sized stone. Jake borrowed a pickup truck to deliver it, and parked the truck with the boulder right in front of Jenna's house so that she could make her choice.
Suffice it to say that Jenna returned the small stone and the rest is history in that tale. But, Jake's mindset is precisely what it takes to drive companies to the top of the list in customer preference and perfectly reflects the desire that all of us as business leaders should communicate to our customers every time we interact with them.
As business leaders, we want all of our actions to add up to a small stone painted with yes—we want to make it much easier for customers to want to choose us than to want to leave us for another suitor.
It's easy to lose focus from the simplicity of that basic mindset, but many times it's almost that simple, as evidenced by hundreds of companies that have figured out how to use the "yes rock" mentality to earn customer loyalty.
Consider the philosophy of Zappos, an online shoe retailer whose customerization mindset is legendary. They start by making life really easy for the customer, eliminating the fear of buying the wrong size by offering easy returns. When a customer orders from Zappos, there's no need to apologize for buying two different sizes of shoes and returning the pair that doesn't fit. Or, look at Enterprise Car Rental, a company that rates high in customer satisfaction by putting managers to work with a personal phone call to any customer with a less than top score. They move beyond lip service to actual commitment to a yes, and Enterprise is consistently rewarded with repeat business. Drury Inn, with its tag line "the extras aren't extra" has topped the customer satisfaction list for six years. They figured out how to bundle everything that's important to their customers—free wireless Internet, snacks and hot breakfast—into one turnkey "value price". And their customers choose them again and again.
What about your business? When you add it all up, are you offering an easy way for customers to continue to say yes? Have you tapped into the essence of what will keep your customers coming back for more? In other words, have you truly customerized your company?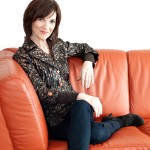 About Andrea: Andrea Kates is the founder of the Business Genome® project and author of the visionary business innovation book, Find Your Next (McGraw-Hill, November 2011).  All Posts by Andrea  |  Website