I participated in and covered for Technorati the 2012 session of The Intersection Event, an annual conference of hand-selected attendees from a variety of backgrounds, all considered innovators in their particular field, whether social networking, gaming, education, faith, law, entertainment, technology, charitable giving and more. This year, Intersection was held at the beautiful headquarters of Pixar Entertainment.
The morning session began with Dr. Ed Catmull, President of Pixar Entertainment, sharing his family's ongoing efforts in helping others in Cambodia, as he welcomed the participants to the 12-year-old facility, built, as Catmull pointed out, "to create chance meetings, or intersections, at its very center".
Reminding participants of Steve Jobs' role at Pixar, Catmull cited Jobs' method of helping the cinematic powerhouse's successful rise by listening to project discussions, then lending his visionary voice to ensure everyone understood what was needed – an intersection in his own right.
Frans Johansson, speaker and author of The Medici Effect, got to the meat of the event, sharing through a visually vibrant presentation that the "best chance at coming up with something ground-breaking is combining widely divergent ideas". Citing an almost halving of the average company's life-span on the S & P 500 over the last decade, Johannson stated company survival comes, these days, largely "through innovation."
Using the example of a Harare, Zimbabwe building that keeps cool without air conditioning by borrowing in its design from, of all things, the towering temperature-controlled structures of termites, Johansson drove home innovation through intersection.
Correlating success with repeated attempts and varying a multitude of projects, Johannson pointed out Picasso's 50,000 paintings, Google's 100s of sideline tech projects, and Einstein's 200+ papers written. Creating a diverse team, added Johansson, "can unleash an explosion of new ideas" as you allow them to come up with a plentitude of projects.
Johansson used the inherent risks associated with skydiving to discuss sliding scales of risk we all have in our lives, and encouraged participants to steer clear of the comfortable, and to always seek some measure of risk, to grow in our personal and professional lives.
Citing sweden's famous Ice Hotel, Johansson discussed the concept of smaller, more agile ideation, moving from one small idea, and steering (or completely reversing) based on feedback, to conserve money (and even reputation) while moving toward success. The hotel grew from an idea of an ice museum, ice gallery, media center and finally it's now famous iteration.
Tim Brown, CEO of innovative design firm IDEO, joined a mediated discussion with Dr. Catmull of Pixar. The key to a successful movie project at Pixar, according to Catmull, is "leaving Pixar." When Ratatouille was made, French restaurants were visited by Pixar's team," stated Catmull, "intuiting ideas" from the atmosphere.
"It's at the extremes," agreed Brown, where we find "tremendous ideas", rather than spending time looking where the bulk of perhaps more stale concepts reside.  Once again, the idea of taking risks.
"The culture of Pixar is to protect an unformed idea," added Catmull, who went into a discussion of how Pixar handles ideas that, at first glance, well…."suck". The desire to find a safe pattern, to "get the process right," said Catmull, "is not the goal," especially within creative teams.
Social networking speed dating
Gregg Fraley, CEO of innovation assistance company KILN invited Intersection's participants to choose one of 10 breakout sessions, where we broke off based on topic of interest, and met others in "speed date" mode. During this hour I met a former choreographer/dancer who is now working on her MBA in television management, the new VP of design for Yahoo!, a talent agent who helps his celebrity clients immerse themselves in social media, a celebrity boxing agent and budding reality show creator, and the CEO of a worldwide adoption foundation, among many others.
Each unique individual I met was seeking an expanding network of ideas, hungry to learn where they fit in an expanding universe of ideas.  Each was seeking innovation from others by going "outside" their typical realm.
Innovation in charity
Payam Zamani, a refugee from Iran in the late 80's, went from pursuing what he considered a "safe" bet of a medical career, to launching an online auto dealership, which he sold for a huge profit.  Zamani ultimately founded common marketplace site Reply.com
Zamani encouraged the corporate participants to make social giving a key part of their business culture, as Reply has in underwriting the education of girls in developing nations. "Going to outside events," said Zamani in underscoring the get-out-there idea from earlier sessions, was "key to Reply's success," in that it helped the company gain a number of new and valuable ideas.
Jacquellin Fuller was introduced into the session, and shared her experience, having joined Gates Foundation in its infancy, moving over to Google.org eight years later, and has been helping the tech giant to determine a business model for charitable giving, with over $50M in seed money. One of their supported charities is SamaSource.
Leila Yanah, introduced next, began her charitable streak at 16, winning a $10K grant from a tobacco company and used it to teach English language skills to blind children in Ghana. The experience awakened her to issues of poverty.
Seeing the talent around her trapped in a low- or no income environment led Leila to SamaSource, where she works at helping those in India's slums gain local, meaningful employment. Reiterating the "get out there" theme, Leila stated to Intersection participants, just as she has at TED and other grand venues, that staff members are sent annually into the field to confront the very issues they are working to resolve.
Crisis triggers innovation
Third generation Yogi and Gratitude Network co-founder Guru Singh took the stage and compared the rapid increase in human population to corporate over-extension. Singh reminding participants that "crisis triggers innovation".
Seven million years ago, reminded Singh, early primates experienced a similar, explosive growth rate, after the dinosaurs became extinct. Evolution took its course, and some of these primates "stood up", positioning themselves for evolving global dominance.
Recalling cultures that have suffered from a collapse of "Me-Centric Systems", Singh exhorted participants, faced with today's challenges, to stand up themselves and take risks, "going out where nobody has sailed before," exploring another heart-led New World.  Singh asked participants to break commonly held belief structures and prove, once again, that the world is round.
During lunch, Pixar showcased La Luna, a digital short planned for release with their upcoming release "Brave".  Sorry, I'm sworn to secrecy on this one…
Where is innovation?
After lunch within Pixar's main lobby, innovation and change within a corporate or organizational sphere became The Intersection's focus. Harvard Business professor Linda Hill led a discussion with Deloitte center for the Edge co-chairman John Hagel III and Greg Brandeau, Disney's Chief Technical Officer.
When asked from where corporate innovation came, Hagel discussed innovation in industries abroad, decrying a lack of vision within our own borders having caused a reversal of fortunes over the last few decades. So often, according to Hagel, innovation has been arriving from China and India.
Stating that innovation came from working together, Brandeau added "We needed our partners to help us," recalling Pixar's early days when computing power was needed to succeed on a movie project.  While on a limited budget, Pixar made a choice to not necessarily choose the lowest bidder for services, because a company that profited from it's relationship with them was more likely to stay in business and continue to help them.
Brandeau went on to say that at Pixar, many jobs have been crafted around an individual's unique talents, vice the typical corporate model, wherein an employee is chosen to fit a job description.  This method has allowed for a number of unusual, yet incredibly creative hires.
Hill questioned the panel on how to bring innovation into a company lacking it, given the dearth of technique covered in Business schools. "Compelling rationales will do nothing against entrenched interests," said Hagel. "The only way to make change," added Hagel, "is to go to the edge."  Once again, an exhortation to take risks, to look where others do not.
When asked by a participant about leadership boundaries, Brandeau added, "When you put creative constraints on people, they produce better results."
New opportunities, new intersections
Ashoka President Diana Wells took the stage next, introducing participants to her organization's long-term search for social change agents and proven leaders in a variety of disciplines. "Early experiences," said Wells, has been shown to shape innovators over and over, creating the drive to succeed.
Wells unveiled a new online platform, called ChangeMakers, which will allow many others to enact change through a new interface. Individuals with innovative ideas can create an account, compete toward solutions, and even hook up with investors to enable their winning ideas.
"There are no longer excuses for sitting on the sidelines," said Benjamin Wald, Executive Director of the new online tool. ChangeMakers.org users create a profile, and are matched with funding opportunities they can compete for. Partnerships can be formed, and mentoring opportunities abound.
Through an innovative Growth Tracker, ChangeMakers will ensure planned milestones are met and displayed, so potential participants can see the ongoing health of an idea, mirroring Google's previous statement, earlier today, that it believes in backing "winners". Projects can showcase their ongoing needs, so a second leg of contributors can participate as 'angel investors'.
Charity has a face
Courtney Taylor of The Gratitude Network took the stage, introducing actress and humanitarian Susan Sarandon, Lauren Bush of the United Nations FEED network, and Paul Rieckhoff, Director of Iraq and Afghanistan Veterans of America.
Bush shared her early frustration with the UN Food Program's inability to use social media to market themselves, stating that her foundation FEED's focus has been to make a product that consumers will want, fashionable products that inherently provide a donation to food-based charities in a manner that shares the message widely. "I want to make everyone a philanthropist," stated Bush.
"Our community, like others, is competing for attention," said Rieckhoff. Micro-finance opportunities help many veterans coming home with Post-Traumatic Stress and injuries limiting their abilities.
Sarandon acknowledged her ongoing support for Iraq and Afghanistan veterans, stating her happiness at the ability to use her career to help their needs.  "The power of putting a face on an issue," said Reickhoff, cannot be over-emphasized, a sentiment Sarandon agreed with.
Citing Darwin's message of evolve or perish, Taylor reminded participants and the panel that humans inherently need each other; without help we die. "It's true for non-profits too," added Rieckhoff, discussing how IAVA has used both community and technology to scale their services successfully.
Are people afraid to champion causes?
When asked if people shirk participation in charity based on a fear of being seen in the workplace as politicized, Reickhoff shared the IAVA's efforts to provide a safe environment for veterans to talk about sensitive issues such as suicide, public discrimination, and stress.
In his experience, Reickhoff stated that has not seen a lot of fear with regard to giving. Sarandon disagreed to some extent, citing attitudes against information that may challenge our currently held beliefs, although she saw the younger generation as more open to persuasion by charitable organizations.
"You create who you are by how you spend your energy", said Sarandon, closing the session. "If we (veterans) are isolated and alone, what does it say about the rest of us?" added Reickhoff. "I wake up every day extremely blessed and excited about what we do," said Bush.
Providing participants an uplifting transition, Voices in Harmony, the Northern California Men's Choir, sang to the participants, including a touching tribute to Steve Jobs.
World Vision International Senior Vice President Dr. Christopher Pitt addressed participants next, about corporate social impact-based investing. Pitt talked about measuring, managing and addressing the 'Return on Investment' of corporate social giving.  Pitt also reminded participants of the importance of individuals behind the scenes who work each and every day to make a charity succeed, and to learn more about them when determining a charity to support.
Pitt highlighted UniversalGiving's CEO Pamela Hawley's charitable efforts to bring volunteers and charities together.  Following her introduction to her work, Zach Matere, a Kenyan charitable entrepreneur, took the stage, and discussed his ongoing efforts to bring digital bulletin boards to isolated communities.  Matere's work has been highlighted by Google.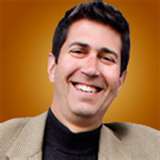 Randy Haykin, co-founder of The Gratitude Network and event moderator, introduced the concept of the event's personal and professional intersections, asking participants to seek out and discover commonalities throughout the day.
Wrapping up the day's offerings, Dr. Pitt shared a story of having come upon a tree that had fallen onto a road his group was traveling.  The tree had fallen in such a way that it was blocking a road an African community shared.
A group of villagers tried to push the tree from the roadway, to no avail. The group Pitt was with tried using their truck to pull the tree, to no effect.
An old man slowly approached, and leaned on the tree, as villagers laughed. In no way, could one old man move such a blockage.
The old man began to sing a common village song, a deep humming which brought others out of their homes.  As they approached, they also decided to lend a hand. As more and more joined, the tree was moved by their combined efforts.
The moral, of course, is that technology is not always the answer; let us not forget the value of smaller, combined efforts of regular people.
I'd like to think the tree is also a symbol, of those large, looming structures all around us, serving to provide comfortable shade until the day that such comforts block further personal growth. When those comforts are removed, some see it as a problem, while others view it as a reason to come together, to stand up and evolve.
Personal or professional comfort is not everything, as Author Frans Johansson and others reminded us at The Intersection Event. Sometimes you need to get out, and to take risks.