Bandating.com was created to bridge a common ground where all musicians from all cultures and experience levels can meet, play music, exchange ideas and collaborate.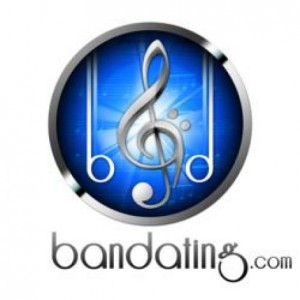 Bandating.com is an innovative platform for musicians of all musical genres and experience levels using a simple and uncomplicated template in finding each other. The process is user-friendly, whereas one creates a profile, posts their audio and video recordings, pictures and events and the tools are outlined to allow for connections, communication and collaborations. Originally the idea was birthed to have the opportunity to experiment with different musicians or styles, share original music and coordinate off-site jams, develop bands, live performance and recording sessions.
"When co-founders Cecil and Sheila Osborne asked me to help them build a music community for all genres, stages of musicianship and networking components, I was happy to design and share the tools I had created from the success of my own global music network. Their commitment to musicians is real and committed, I believe in their quest and will continue to mentor their growth for a successful platform", states Jaijai Jackson, creator of The Jazz Network Worldwide Social Network.
Bandating.com is not just for musicians, song writers, composers and others in the music industry to support more playing, with more options but for everyone else who is interested in them, ie. event planners, recording studios, music venues, music stores, and organizations that support the arts. The website provides resources for production companies scouting for new talent, to organizations and individuals looking to hire musicians or bands for their special event. For those interested in connecting with a growing community of dedicated talented musicians and related industry professionals, advertising and business opportunities are made available to its membership.
"The social network is looking to liven up the playing field by giving musicians the opportunity to find each other since connecting with other musicians to play hasn't been the easiest part of the equation for most" states co-founder Sheila Osborne. "Regardless of whether one is a new musician learning their way around an instrument or the novice wanting to play with other musicians opening up ones musical potential or the seasoned professional that desires to express their our own unique sound. Bandating.com provides a platform that meets the needs on all levels of musicianship".
"In the beginning there was a drum beat, we added other sounds and called it music, Bandating.com was designed by musicians for musicians, our motto is "Meet. Connect. Collaborate and Play" says co-founder Cecil Osborne.
To learn more go to Bandating.com, take a listen, join, make new connections and find your way around a musical community that will further your horizons and allow for new relationships to create new music and career opportunities.