by Aaron Saenz:  What do you do after pushing the world for 25 years to invest in nanotechnology? Try to live forever, of course.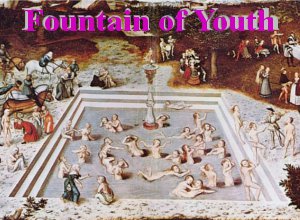 Christine Peterson, co-founder and former president of the Foresight Institute, is also a well established longevity advocate. Peterson heads the Personalized Life Extension Conference, coming March 31st and April 1st to the South San Francisco Conference Center.
This year's conference will feature some terrific speakers like Larry Smarr and Terry Grossman discussing a wide range of health topics including supplements, DNA testing, telomere protection, finding a life extension doctor, gadgets, calorie restriction, anti-aging eating, and much more.
To give you a taste of the conference we've included a clip of Larry Smarr's talk from 2010 (see below). If you're interested in attending, please check out the Personalized Life Extension Conference site to learn more, and buy tickets via EventBrite. If you enter in the following promo code: SINGULARITYHUB, you'll even get $50 off the price! Not a bad deal for a weekend that could help you radically extend your life.