by Andrea Kates:  Pecan Street in Austin is a living laboratory for the future of energy.  When a company wonders about how consumers will respond to a new idea, they have a few options. First, they can guess—invent it or build it and pray that people will come. They can also let the crowd weigh in—platforms like Kickstarter can test the waters by seeing if an inventor's concept has legs before it goes into production. With Kickstarter, support from the online community can fund production, leading to successful new products like the LunaTik Nano watch and dozens of other new products. There's also the option of "social product development" with platforms like Quirky.com. Social product development lets people conceptualize the product online, with collaborations and conversations that bring an idea through to the prototype stage. If the ideas are popular with potential customers (and other inventors), the product comes to life, influenced by the tweaks and reconfigurations that were inspired by the community.
Then there's Pecan Street, a live community in Austin, Texas where real people live their normal, daily lives. Under a sort of microscope. With companies like GM/OnStar, Intel, Sun, Oracle, Landis Gear, Sony, Best Buy, Texas Natural Gas, LG Electronics, Landis + Gyr, Lockheed, Oncor, and Whirlpool watching. The goal is to design a new ecosystem of energy use based on conservation, innovative rethinking of products like home appliances, automobiles, as well as buildings themselves (like LEED platinum hospitals and green office complexes). And the 1,000 plus residents of a community built on the grounds of what had been the Mueller airport, have signed up to be studied, monitored, and observed.
I talked with Brewster McCracken, the Executive Director of Pecan Street, who described their approach. "As a country, we've been wrestling with what the killer apps are in the area of clean energy and sustainability, but our thinking was largely based on theory. Plus, decisions were being made in silos—consumers and companies didn't have a way to communicate about what it would take to create a lifestyle that kept energy consumption low but still accommodated both the basics, like electricity, as well as edgy technology. It's time to update the energy grid in the United States and we knew that this round, we all needed to think differently about how to create the next generation of energy grid. So, we set up Pecan Street to sharpen everyone's focus on what the possibilities could truly be."
The Mueller community in Austin serves as a big Petri dish. They can sign up to have their houses monitored to study electricity use. They have the option of using electric vehicles, fitted with smart devices. They have access to apps that can tell their houses they're on the way home so that the hot water can be turned on. And, in exchange, they become the test market for innovations in home appliances, irrigation systems, and dozens of other ideas that companies have in the pipeline.
GM/OnStar tests electric vehicle innovations through the Pecan Street experimental community.
Nick Pudar and I discussed GM/OnStar's recent experiment with the Chevy Volt. Nick is OnStar's Vice President of Strategy and Business Development, charged with finding out how to make low-energy consumption vehicles a part of the mainstream. OnStar recently joined Pecan Street's consortium to enhance the company's understanding of the day in the life of Volt drivers, and he is excited about the possibilities of testing their Smart Grid APIs, integration of home energy management into vehicle design.
"A communitywide experimental model like Pecan Street offers a new set of possibilities. For example:
You can make an informed decision about the time you plug in your car for recharge to hit low-peak hours.
Your car can synchronize with your calendar and remind you that you need to charge it for a road trip the next day.
You can compare your energy use to that of your neighbors to understand how to be more efficient."
According to Pudar, those basics are only the beginning of what's possible once there's a convergence of insights about driving, home energy use, at-work energy consumption, and community-wide usage patterns. "Think of a Siri-type of system (the iPhone's robotic electronic concierge) where your car can provide some extra intelligence about how to reduce your energy consumption. Imagine you're on your way home and the car can remotely turn on the deep freezer to accommodate frozen food purchases you made on your way home."
What are the experiments that your company would like to test in a real life Petri dish?
What questions about sustainability would you like to see answered in a real-world smart grid research project?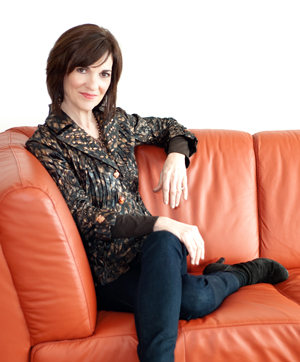 Andrea Kates is the founder of the Business Genome® project and author of the visionary INC Magazine and 800CEORead bestselling business innovation book, "Find Your Next: Using the Business Genome Approach to Find Your Company's Next Competitive Edge."
As a business strategist, facilitator, and speaker, Andrea has led more than 250 business innovation initiatives for global corporations, entrepreneurs, and organizations including…Read more here.