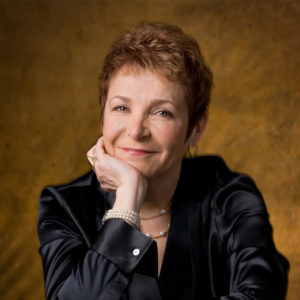 Home Base
La Salle, Illinois
Foundation of Teaching
Self-Realization, Love, Presence, Non-Duality, Positive Affirmation
Example of Teaching
"I firmly believe that intuitive or symbolic sight is not a gift but a skill–a skill based in self-esteem."

Total Views: 20,294
Books
Contact
CMED Bookplace 333 Second St La Salle, IL 61301 815.220.8723
info@myss.com
Caroline Myss
Caroline Myss is a five-time New York Times bestselling author and internationally renowned speaker in the fields of human consciousness, spirituality and mysticism, health, energy medicine, and the science of medical intuition. Caroline established her own educational institute in 2003, CMED (Caroline Myss Education), which offers a diverse array of programs devoted to personal development and draws students from all over the world.
After completing her Master's degree, Caroline co-founded Stillpoint Publishing and headed the editorial department, producing an average of ten books a year in the field of human consciousness and holistic health. Simultaneously Caroline refined her skills as a medical intuitive, with the assistance of C. Norman Shealy, M.D., Ph.D., a Harvard-trained neurosurgeon.
Caroline developed the field of Energy Anatomy, a science that correlates specific emotional/psychological/physical/spiritual stress patterns with diseases. Her research proved so accurate that it became the subject matter of a book co-written by Caroline and Norm:" The Creation Of Health."
In 1996, Caroline released "Anatomy Of The Spirit,"  a New York Times bestseller that has been published in 28 languages and has sold over 1.5 million copies. Through the investigation of the underlying reasons why people sabotage their healing processes, Caroline identified a syndrome she calls "woundology," characterized by a person's reliance on the power of illness for manipulation of his or her world, as opposed to attaining an independent, empowered state of health. As with her other seminal research, this syndrome is now a recognized psychological condition. Her third book, Why People Don't Heal And How They Can,"  became another New York Times bestseller.
Caroline then pursued her interest in the language of symbols, myths, and archetypes, conducting research that enabled her to profile an individual's "Sacred Contract," a complex of 12 archetypal patterns that reflect in mythic language the agreements the soul made prior to birth. Based on this work, Caroline released "Sacred Contracts," which became her third New York Times bestseller. It is published in 18 languages and posts sales of well over 1.6 million copies.
Most recently Caroline has joined forces with Archetypeme.com, a state-of-the-art web company that is dedicated to creating a global community through by helping people connect to each other through their individual archetypes. Her newest book, Archetypes: Who Are You? Caroline brings archetypes into the mainstream, introducing the public to how they can identify their personal archetypes and the life experiences these universal patterns bring into their lives.
Quotes
"If anyone tries to complicate your life, turn and walk away from them."
"Whenever you become empowered, you will be tested."
"You are afraid of your own empowerment  as much as those around you are of you becoming empowered."
"Always go with the choice that scares you the most, because that's the one that is going to require the most from you. "
"I firmly believe that intuitive or symbolic sight is not a gift but a skill--a skill based in self-esteem."
"Do not assume that divine guidance flows only when you are in need of help. Guidance continues to flow whether or not you have problems. It transcends problems, heartbreaks, and traumas, flowing through dreams and illuminations. Whether guidance comes during times of tranquility or trauma, however, it is up to you to have the courage to acknowledge it"
"We grow primarily through our challenges, especially those life-changing moments when we begin to recognize aspects of our nature that make us different from the family and culture in which we have been raised.""When we harbor negative emotions toward others or toward ourselves, or when we intentionally create pain for others, we poison our own physical and spiritual systems. By far the strongest poison to the human spirit is the inability to forgive oneself or another person. It disables a person's emotional resources. The challenge is to refine our capacity to love others as well as ourselves and to develop the power of forgiveness. "