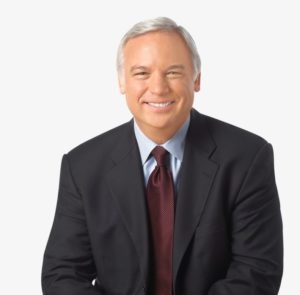 Home Base
Santa Barbara, California USA
Foundation of Teaching
Peak Performance Strategy,  Success Principles, Self Improvement
Example of Teaching
"Most everything that you want is just outside your comfort zone."
Total Views: 12,290
Books
Contact
The Canfield Training GroupP.O. Box 30880 Santa Barbara, CA 93130 805.563.2935 Offices 805.563.2945 Fax
Jack Canfield
As the beloved originator of the "Chicken Soup for the Soul" series, Jack Canfield fostered the emergence of inspirational anthologies as a genre – and watched it grow to a billion dollar market. As the driving force behind the development and delivery of more than 123 million books sold through the Chicken Soup for the Soul franchise (and over 500 million copies in print worldwide), Jack Canfield is uniquely qualified to talk about success.
Behind the empire Time Magazine called the "publishing phenomenon of the decade" is America's leading expert in creating peak performance for entrepreneurs, corporate leaders, managers, sales professionals, corporate employees, and educators. Over the last 30 years, his compelling message, empowering energy and personable coaching style has helped hundreds of thousands of individuals achieve their dreams.
Affectionately known as "America's #1 Success Coach," Jack has studied and reported on what makes successful people different. He knows what motivates them, what drives them, and what inspires them. He brings this critical insight to countless audiences internationally—sharing his success strategies in the media, with companies, universities and professional associations.
Jack is a Harvard graduate with a Master's Degree in psychological education and one of the earliest champions of peak-performance, developing specific methodologies and results-oriented activities to help people take on greater challenges and produce breakthrough results.
His proven formula for success reached global acclaim with his most recent National Bestseller, "The Success Principle: How to Get From Where You Are to Where You Want to Be." This new standard in self-improvement contains 64 powerful principles for success utilized by top achievers from all walks of life and all areas of commerce.  "The Success Principles" —and the entire empire of "Principles" books, products, coaching programs and branded retail merchandise —is Jack's most recent offering to the more than 100 million readers he currently reaches worldwide.
On July 4, 2001, Canfield married Inga Marie Mahoney.
Quotes
"Sooner or later, those who win are those who think they can."
"When you're nice to people, they want to be nice back to you."
"The biggest mistake people make in life is not trying to make a living at doing what they enjoy most."
"I teach something called The Law of Probabilities, which says the more things you try, the more likely one of them will work."
"According to John Troup, writing in USA Today, 'The average Olympian trains four hours a day at least 310 days a year for six years before succeeding."
"The problem is that most people focus on their failures rather than their successes. But the truth is that most people have many more successes than failures."
"All too often we're filled with negative and limiting beliefs. We're filled with self-doubt. We're filled with guilt or with a sense of unworthiness. We have a lot of assumptions about the way the world is that are actually wrong."
Read More Quotes >>>