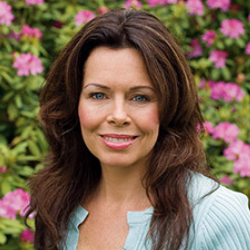 Home Base
Newburyport, MA, USA
Foundation of Teaching
Abundant Living, Motivational Speaker, Self-Care
Example of Teaching
"The possibility for rich relationships exists all around you—you simply have to open your eyes, open your mouth and most importantly, open your heart."
Total Views: 15,194
Books
Cheryl Richardson
Cheryl Richardson is the New York Times bestselling author of several books including, "Take Time for Your Life," "Life Makeovers, Stand Up for Your Life," "The Unmistakable Touch of Grace," "The Art of Extreme Self Care" and You Can Create an Exceptional Life.
She was the first president of the International Coach Federation and holds one of their first Master Certified Coach credentials. Her work has been covered widely in the media including Good Morning America, The Today Show, CBS This Morning, New York Times, USA Today, Good Housekeeping, and O Magazine. She was the team leader for the Lifestyle Makeover Series on the Oprah Winfrey Show and she accompanied Ms. Winfrey on the "Live Your Best Life" nationwide tour.
Cheryl also served as the co-executive producer and host of "The Life Makeover Project with Cheryl Richardson" on the Oxygen Network and as the co-executive producer and host of two Public Television Specials – "Stand Up for Your Life" and "Create an Abundant Life."
"For the last twenty years I've dedicated my personal and professional life to the importance of self-care by teaching from my own experience.
Self-care is good for the planet.  When we care deeply for ourselves, we naturally begin to care for others – our families, our friends, our greater global community, and the environment – in a healthier and more effective way. We tell the truth. We make choices from love instead of guilt and obligation.  And we soon realize that we're all connected and that our individual actions affect a greater whole.
I care deeply about people and our planet and my commitment is to help raise consciousness in a way that improves quality of life for both."  -Cheryl Richardson
Quotes
"I will take a pie in the face any time for a worthy cause."
"A lot of times we set ourselves up to fail. It's interesting. A lot of times the resolutions we choose are the ones, like you said in the opening, we keep breaking over and over again. Sometimes it reflects parts of ourselves that we really need to accept instead of trying to change."
"So let's say you realize that you are never going to be a 9 a.m. to 5 p.m. person. You're not cut out for that sort of typical work environment. The benefit might be that if you embrace that and say I need to be self-employed or I need to be doing more project-oriented work. Identify the benefits -- I'd be more productive. I'd be happier. The people around me would be happier because my mood would be better. When you identify the benefits of accepting the behavior or habit, you actually give leverage to it and give yourself a better chance of sticking with it."
"It may just be that a true wake-up call creates a true shift in consciousness. My wake-up call left me no choice. I had to make dramatic changes. Sometimes changes just happen within you, it is the way you approach things. Everything else stays the same."
"Time is a created thing. To say I DON'T HAVE TIME is like saying I DON'T WANT TO DO IT."
"There is nothing heavier than the burden of potential"
"The possibility for rich relationships exists all around you—you simply have to open your eyes, open your mouth and most importantly, open your heart."
Read More Quotes >>>