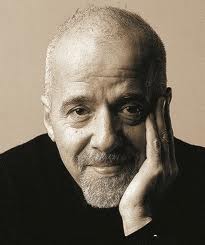 Home Base
Rio de Janeiro, Brazil
Foundation of Teaching
Presence, Love, Compassion, Peace, Mysticism
Example of Teaching
"Tell your heart that the fear of suffering is worse than the suffering itself. And no heart has ever suffered when it goes in search of its dream."
Total Views: 12,621
Paulo Coelho
Paulo Coelho was born in Rio de Janeiro, Brazil and attended a Jesuit school. As a teenager, Coelho wanted to become a writer. Upon telling his mother this, she responded with "My dear, your father is an engineer. He's a logical, reasonable man with a very clear vision of the world. Do you actually know what it means to be a writer?" After researching, Coelho concluded that a writer "always wears glasses and never combs his hair" and has a "duty and an obligation never to be understood by his own generation," amongst other things.
At 16, Coelho's introversion and opposition to following a traditional path led to his parents committing him to a mental institution from which he escaped three times before being released at the age of 20. Coelho later remarked that "It wasn't that they wanted to hurt me, but they didn't know what to do… They did not do that to destroy me, they did that to save me." At his parents' wishes, Coelho enrolled in law school and abandoned his dream of becoming a writer. One year later, he dropped out and lived life as a hippie, traveling through South America, North Africa, Mexico, and Europe and started drugs in the 1960s. 
Upon his return to Brazil, Coelho worked as a songwriter, composing lyrics for Elis Regina, Rita Lee, and Brazilian icon Raul Seixas. Composing with Raul led to Paulo being associated with magic and occultism, due to the content of some songs. In 1974, Coelho was arrested for "subversive" activities by the ruling military government, who had taken power ten years earlier and viewed his lyrics as left-wing and dangerous. Coelho also worked as an actor, journalist, and theatre director before pursuing his writing career.
In 1986, Coelho walked the 500-plus mile Road of Santiago de Compostela in northwestern Spain, a turning point in his life. On the path, Coelho had a spiritual awakening, which he described autobiographically in "The Pilgrimage." In an interview, Coelho stated "[In 1986], I was very happy in the things I was doing. I was doing something that gave me food and water – to use the metaphor in "The Alchemist," I was working, I had a person whom I loved, I had money, but I was not fulfilling my dream. My dream was, and still is, to be a writer. Coelho would leave his lucrative career as a songwriter and pursue writing full-time.
In total, Coelho has published 30 books. Coelho has sold more than 150 million books in over 150 countries worldwide, and his works have been translated into 71 languages.
Quotes
"The secret of life, though, is to fall seven times and to get up eight times."
"And, when you want something, all the universe conspires in helping you to achieve it."
"It's the possibility of having a dream come true that makes life interesting."
"One is loved because one is loved. No reason is needed for loving."
"Don't give in to your fears. If you do, you won't be able to talk to your heart."
"So, I love you because the entire universe conspired to help me find you."
"There is only one thing that makes a dream impossible to achieve: the fear of failure."
"Waiting is painful. Forgetting is painful. But not knowing which to do is the worst kind of suffering."
"When we love, we always strive to become better than we are. When we strive to become better than we are, everything around us becomes better too."
Read More Quotes >>>