by Andrew Cameron:  Obama wasn't the only winner this past November. Proponents of public transportation gained significant wins at the ballot box.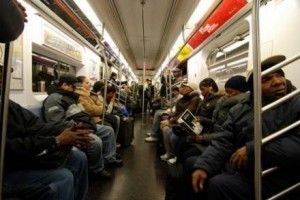 There were wins in almost 80% of public transportation ballot measures. According to the Center for Transportation Excellence, 2012 has seen more transit related ballot initiatives than any other year in the past decade.
In a post-election press release, the Center for Transportation Excellence outlined a continuing trend of increasing transit related initiatives.
The November election results show that two thirds of ballot related measures were successful, adding to the 33 successful measures recorded earlier in 2012.
Out of a total of 60 ballot measures across the US in 2012 there have been 47 wins and 13 losses.
"This successful trend of passing transit measures demonstrates that public transportation is a vital and essential service that people want and need," said American Public Transportation Association (APTA) President and CEO Michael Melaniphy.
Use of public transportation across the US has been on the rise since 2011, and recent data has shown car use to be decreasing.
"Even with economic concerns still on everyone's minds, voters decided to pass taxes, create bonding, or take other actions to improve or maintain public transportation," Mr Melaniphy said.
Jason Jordan, director of the Center for Transportation Excellence, also expressed excitement at the recent push for public transport initiatives.
"When the case is made to people about specific benefits [of public transit] in their community, people are consistently willing to step up and help pay for it," Mr Jordan said.
"There is a clear demand for transit. There is a clear demand for alternatives".
Image by Kevin H, courtesy of Creative Commons Licensing.