by Bruce Davis, Ph.D.:  Great writers, thinkers, innovators begin in silence.  Inspiration, the romance of life blossoms out of silence.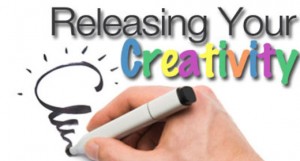 Creative people in all walks of life seek silence as their laboratory to make a new world. The next steps in life, art, business, science call for realizing our golden potential. In silence, our world opens to this goldenness, what is life giving and true. A silent retreat is free time where simple being and inner stillness conspire to light up our minds with the light of our soul.
The best of our creativity emerges out of the valleys and mountaintops of the silence inside of us. Artists, couples, small teams of innovators in all fields routinely go into and listen to the voice that is clearly heard in silence. We retreat from the busy world that pushes and pulls our attention elsewhere. In silence we can concentrate on being open for the unexpected. Silence helps form the questions so the answers can come. Silence clears the plate so the creative process is front and center, here and now.
Silence and creativity are perfect partners. Silence gives to our creativity, and creativity gives to what we find in the silence. A tapestry of trust develops where the unseen can be given form, the unknown can be discovered. The creative process is most at work when there is silence outside and peace and quiet within. In the deep and pure well of our being, real creativity takes place. Whether it is the next step for our life, a romantic relationship, writing a book, business venture, or scientific innovation, an atmosphere of silence is where all of our inner resources can gather, be, and multiply. On silent retreat we are without distraction, disturbance, and conflicting responsibilities. Silence enters the psyche and heart, and brings forth the natural clarity, openness, and availability of our awareness.
The first step in a silent retreat is to not rush into the creativity. Give ourselves, our attention, to the gifts of the silence. Typically people rush into their creative process thinking the silence is a nice background. No, silence is more than a background. In meditation, silence touches our inner stillness. It is from here real answers come. When coming into retreat we want to take some hours or, if possible, days for the silence to clear a way, cleanse our internal laboratory, empty our writer's page, remove our emotional backlog so real creativity, new ideas can come forward. The creative spirit is present. It is everything else that is also present that is the problem. Silence can break open the fortress of our rationality and practicality. The fresh air of silence is beautiful to breathe. Smell the fragrance of life without the busyness and noise of the world. Here is our creativity. It is very powerful to spend time in the source of our creativity, our inner stillness. We cannot be in this inner school of being too often or too much.
The second step is when silence, intention, imagination, intuition all work together. They form the inner setting, the platform where the new is really new and not just a new covering for something old and tried. Seclusion, nature, meditation get us out of our routine, out of the box for peak experiences. We want to dream without fear of judgment or criticism. In silence, our soul communicates to us. When great writers sit down to write, they crash through the wall of self into the vast silence. Here pen and paper dance, fight, struggle, and dance again until there is surrender and sweetness. Silence finds the divine wisdom in each of us.
Step three is when the creative process and the practical world come together. Silence can help here as well. We don't want to rush into putting our inspiration into production. Let us hold the new in our hands and heart silently and let it sit for a while. If it is true, a path will unfold. The silence is the perfect scale for measuring truth. Silence brings us to the place inside where creativity grows from our true ground of being. Our left and right brain, intuitive and intellectual knowing, light up, weave, and crisscross all borders and boundaries in silence. When quality, life serving, purposefulness is sought, silence releases the heart intelligence and chemistry necessary. A new world is being born out of the frontier of inner silence and creative wisdom.
Author, Retreat Leader at SilentStay.com near Napa, California