Investor magnate Warren Buffett, the world's third richest man, doesn't hang his diplomas from University of Nebraska or Columbia Business School on his office wall.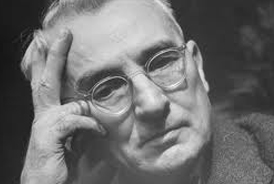 He does, however, keep his Dale Carnegie diploma proudly displayed.
After completing university, Buffett realized he had a problem: he was terrified of speaking in front of people.
"I'd throw up and everything," Buffett explains in a 2009 BBC documentary.
After completing a Dale Carnegie course on public speaking, Buffett immediately sought out a teaching job at the University of Omaha.
"I wanted to get up in front of people and make sure I didn't lapse back," he notes in the documentary.
"It changed my life," Buffett says about his Dale Carnegie training.
As of 2012, Dale Carnegie training boasts a roster of more than 8 million graduates worldwide.
Dale Carnegie (1888-1955) was a writer, lecturer, and course developer. His ideas on self-improvement, human relations, corporate communication, salesmanship, and effective speaking continue to benefit individuals and organizations around the globe.
Carnegie's seminal book, "How to Win Friends and Influence People," was published in 1936 after he had spent 24 years teaching classes and developing courses on public speaking and communication skills. The book has since sold 15 million copies.
One of the key principles Carnegie training teaches is seeing things from the perspective of others. To understand the value of this idea for business people, Carnegie gave this analogy:
"Personally I am very fond of strawberries and cream, but I have found that for some strange reason, fish prefer worms. So when I went fishing, I didn't think about what I wanted. I thought about what they wanted."
Carnegie's principles have proven their global relevance over the past 100 years. Last year, "How to Win Friends" was updated and retitled, "How to Win Friends and Influence People in the Digital Age."
As our business environment becomes increasingly mediated by technology, interpersonal skills have never been more important, notes Kevin R. Crone, a managing partner at Dale Carnegie Ontario.
"Clients are telling us that the principles … connecting to others, being a good listener, seeing things from another's perspective … are just as important in today's hyper-connected world," Crone says.
"Our platforms change … but people don't change. They still want to be appreciated and listened to."
Dale Carnegie training is currently offered in more than 85 countries with training and materials available in over 30 languages.
"Around the world, in emerging markets, it's fresh and new, and growing exponentially.
"As much as we're celebrating our past hundred years, we're also celebrating our next hundred years."