With spring on the horizon, but a chill still in the air (and snow still in the forecast in many states), March can feel like an odd, in-between month when it comes to fresh fruit and veggies.However, there's lots of yummy winter produce on grocery store shelves and at farmer's market stalls. And in just a few short weeks, you'll see the first hints of spring goodies popping up as well.
In the meantime, here are a few of our favorite pieces of produce you should be able to find during the month of March. Let us know what we missed in the comments below.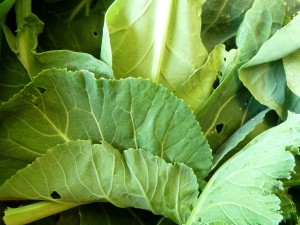 Collard Greens
Why We Love Them: Along with other leafy greens in season during the cold-weather months, collards are rich in potassium, fiber and vitamins A and C. "Collards are unique in that they have quite a bit higher calcium level than other greens," says Gayl Canfield, Ph.D., R.D., nutrition director at the Pritikin Longevity Center. They also have a slightly more mild flavor than bitter chard or turnip greens, she adds.
How To Enjoy: Ditch the traditional pork recipe and simmer with sauteed onions, garlic and a little low-sodium chicken or veggie broth, says Canfield. Just know that cooking leafy greensreduces some of their vitamin C prowess, but may boost the available supply of antioxidants.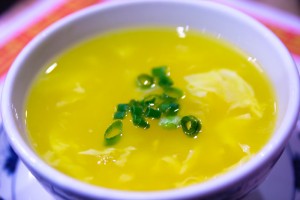 Scallions
Why We Love Them: Scallions have a milder flavor than their relative, the onion, but more of a bite than chives. An antioxidant found in the onion and garlic family seems to play a role in cancer prevention, Leo Galland, M.D., wrote in a HuffPost blog.
How To Enjoy: For maximum benefit, look to add about two tablespoons of scallions to your daily diet, writes Galland. They're versatile enough to chop and sprinkle over nearly any dish, says Canfield, who adds that she particularly loves them in salads or with rice and beans.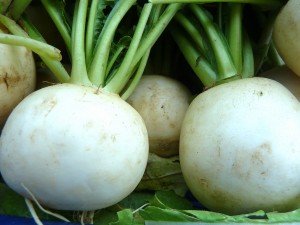 Turnips
Why We Love Them: These root veggies belong to the same family as nutrition powerhouses like kale and broccoli. They're rich in potassium, fiber and vitamin C, and boast some antioxidant powers as well. The greens are edible too, and loaded with their own health benefits, includingvitamin K, iron and calcium, like other leafy greens.
How To Enjoy: Try them roasted alongside other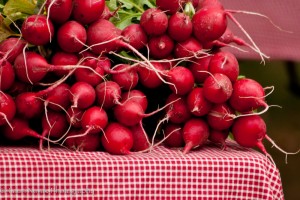 Radishes
Why We Love Them: This spicy member of the cabbage family is rich in fiber, vitamin C, folate and potassium, and very low in calories. "You can't go wrong with any kind of root vegetable" says Canfield.
How To Enjoy: There's nothing easier than to just chop some up for a crunchy salad-topping, she says.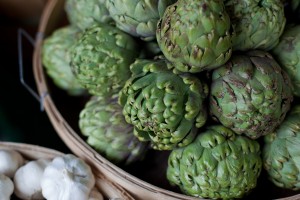 Artichokes
Why We Love Them: These prickly-looking picks are packed with fiber, as well as the vitamins common in many green veggies, like C and K. They're also one of the top 10 most antioxidant-rich foods, according to the USDA.
How To Enjoy: Skip fat-laden artichoke dips in favor of steaming artichokes, says Canfield. "It is one of the few vegetables that has a higher-than-average, naturally-occurring sodium level, so you don't need to use salt when cooking them," she says.