2/9/12
by B. Sivakumar: Thousands of scriptures, millions of years of spirituality all put together," is how Romain Rolland, French dramatist, novelist and mystic described  Ramakrishna Paramhansa, whose 177th birth anniversary will be celebrated in over 170 maths and missions across the globe on February 23.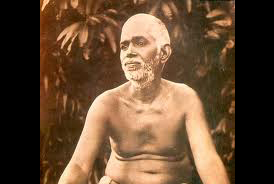 The 19th century Bengali sage stressed on Self-realisation as the basic aim of all human beings. "There may be different paths to it, but the goal must be  realisation of Self is what Thakur always emphasised," Atmashraddhananda of the Chennai math tells you. Sri Ramakrishna was popularly referred to as Thakur.
Born in Kamarpukur, a small village in West Bengal in 1836, Sri Ramakrishna became a priest in a Kali temple at Dakshineshwar, a small town near Kolkata. Sri Ramakrishna did not master any of the scriptures nor was he trained in spirituality by any guru. Goddess Kali was his guru, philosopher and guide. But he used to read a book with quotations from various scriptures. This was his only exposure to the scriptures.
"Once a person came to visit Sri Ramakrishna at Dakshineshwar. He asked the housemaid whether Thakur read a lot of books. The maid replied that he knew all of them by heart and didn't need to read them. "Such was his knowledge about the scriptures," says Atmashraddhananda.
It was only through the Gospel of Sri Ramakrishna (Ramakrishna Kathamirtha), written by Mahendranath Gupta, who recorded whatever Thakur said and which was first published in the1890s that people came to know about Sri Ramakrishna's life and teachings. The book has been published in several languages since, with several editions. According to the Mission, it is the most authentic book on Sri Ramakrishna.
Only three photographs of Sri Ramakrishna were taken during his lifetime; the rest are paintings by devotees. This includes one done by Austrian painter, Frank Dvorak, who was inspired to do a portrait of Sri Ramakrishna after he had seen him in a vision, says Atmashraddhananda.
 
Sri Ramakrishna had friends and followers from different religions, but was steadfast in his own belief.  "There were many social reformers in Bengal during that period; many of them opposed idol worship like Keshab Chandra Sen. Sri Ramakrishna used to visit Sen and his friends and discuss idol worship, but there was never ever any hard feelings between them," says Atmashraddhananda. For Sri Ramakrishna, idol worship constituted an integral part of spiritual practice.
The sage said service to man is service to God. Ramakrishna maths follow his path in helping victims of natural calamities in India and neighbouring countries. "Local maths not only propagate spirituality, but also help people in distress. Missions abroad are involved in conducting spiritual classes and discourses," says Atmashraddhananda.