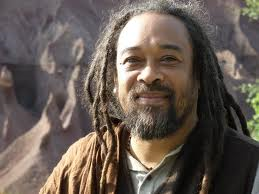 Home Base
London, England
Foundation of Teaching
Meditation, Mysticism, Avaita Vedanta Tradition
Example of Teaching
"You already are, the peace you are looking for. Be still and know that."

Total Views: 11,526
Mooji
Mooji is a direct disciple of Sri Harilal Poonja, the renowned advaita master, or Papaji, as his followers call him. In 1987, a chance meeting with a Christian mystic was to be a life-changing encounter for Mooji. It brought him, through prayer, into the direct experience of the Divine within. Within a short period, he experienced a radical shift in consciousness so profound that outwardly, he seemed, to many who knew him, to be an entirely different person. As his spiritual consciousness awakened, a deep inner transformation began which unfolded in the form of many miraculous experiences and mystical insights. He felt a strong wind of change blowing through his life which brought with it a deep urge to surrender completely to divine will. Shortly after, he stopped teaching, left his home and began a life of quiet simplicity and surrender to the will of God as it manifested spontaneously within him. A great peace entered his being, and has remained ever since.
In 1993, Mooji travelled to India. He had a desire to visit Dakshineswar in Calcutta where Sri Ramakrishna, the great Bengali Saint, had lived and taught. The words and life of Ramakrishna were a source of inspiration and encouragement to Mooji in the early years of his spiritual development. He loved the Saint deeply but as fate would determine, he would not go to Calcutta. While in Rishikesh, a holy place at the foothills of the Himalayas, he was to have another propitious encounter; this time with three devotees of the great advaita Master Sri Harilal Poonja, known to his many devotees as Papaji. Their persistent invitation to Mooji to travel with them to meet the Master made a deep impression on him. Still he delayed the prospect of meeting Papaji for two whole weeks, choosing first to visit Varanasi, the holy city.
In late November 1993, Mooji travelled to Indira Nagar in Lucknow to meet Papaji. It was to be an auspicious and profoundly significant experience on his spiritual journey. He felt it to be his good fortune; he had met a living Buddha, a fully enlightened master. He gradually came to recognise that Papaji was his Guru. Mooji stayed with Papaji for several months. During one particular satsang meeting, Papaji told him: "If you desire to be one with truth, 'you' must completely disappear." On hearing this, great anger arose within his mind, full of judgement and resistance towards Papaji. He decided to leave the master's presence for good, but later that day a huge dark cloud of anger and rebelliousness suddenly lifted, leaving his mind in a state of such peace, emptiness and a love towards the master, so intense, that he knew he could not leave. Through 'Papaji's' grace, his mind was pushed back into the emptiness of source.
Since 1999, Mooji has been sharing satsang in the form of spontaneous encounters, retreats, satsang intensives and one-to-one meetings with the many seekers who visit him, from all parts of the world, in search of the direct experience of truth. Few amongst the modern teachers of the advaita tradition expound the 'knowledge of Self', and the method of self-enquiry, with such dazzling clarity, love and authority. There is an energy that radiates from Mooji's presence, a kind of impersonal intimacy, full of love, joy and a curious mix of playfulness and authority. His style is direct, clear, compassionate and often humorous. Once caught in the grip of his questions, there seems to be no place to hide. So unsparing is his scrutiny and uncompromising stance, that the 'I' concept is inescapably exposed as a mental construction, when viewed from the formless awareness we are.
Quotes
"You already are, the peace you are looking for. Be still and know that"
"The world is full of Buddhas but they're sleeping."
"You are here. You are not the one who will go and come. Let what you're suffering from go and come, not you. You stay put."
"When you think you know something, pride, opinions and argumentativenesscan be your emission."
"When you know you know nothing, an air of openness and humility prevails. Then real understanding enters the mind."
"Ego is a ghost who is terrified of dying"
Read More Quotes >>>