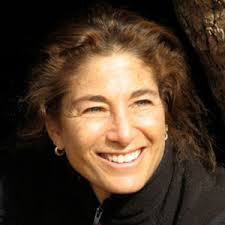 Home Base
Great Falls, Virginia USA
Foundation of Teaching
Buddhism, Psychology, Meditation
Example of Teaching
"Radical Acceptance is the willingness to experience ourselves and our lives as it is."

Total Views: 15,587
Books
Tara Brach
Tara Brach's teachings blend Western psychology and Eastern spiritual practices, mindful attention to our inner life, and a full, compassionate engagement with our world. The result is a distinctive voice in Western Buddhism, one that offers a wise and caring approach to freeing ourselves and society from suffering.
In 1998, Tara founded the Insight Meditation Community of Washington, DC (IMCW), which is now one of the largest and most dynamic non-residential meditation centers in the United States. She gives presentations, teaches classes, offers workshops, and leads silent meditation retreats at IMCW and at conferences and retreat centers across North America. Her themes reveal the possibility of emotional healing and spiritual awakening through mindful, loving awareness as well as the alleviation of suffering in the larger world by practicing compassion in action. She helped create the Washington Buddhist Peace Fellowship and has fostered efforts to bring principles and practices of mindfulness to issues of diversity, peace, and environmental sustainability, as well as to prisons and schools. Recently, she co-founded the DC-based Meditation Teacher Training Institute to help address the growing demand for the teachings of mindfulness and compassion.
In addition to numerous articles, videos, and hundreds of recorded talks, Tara is the author of the book Radical Acceptance (2003) and True Refuge: Finding Peace & Freedom in Your Own Awakened Heart (Bantam, 2013). She has a son, Narayan, and lives in Great Falls, VA, with her husband, Jonathan Foust; their 2 dogs; and her mother, Nancy Brach.
Quotes
"Pain is not wrong. Reacting to pain as wrong initiates the trance of unworthiness. The moment we believe something is wrong, our world shrinks and we lose ourselves in the effort to combat the pain."
"Perhaps the biggest tragedy of our lives is that freedom is possible, yet we can pass our years trapped in the same old patterns…We may want to love other people without holding back, to feel authentic, to breathe in the beauty around us, to dance and sing. Yet each day we listen to inner voices that keep our life small."
"Imperfection is not our personal problem – it is a natural part of existing."
"The intimacy that arises in listening and speaking truth is only possible if we can open to the vulnerability of our own hearts. Breathing in, contacting the life that is right here, is our first step. Once we have held ourselves with kindness, we can touch others in a vital and healing way."
"Radical Acceptance is the willingness to experience ourselves and our lives as it is."
"Each time you meet an old emotional pattern with presence, your awakening to truth can deepen. There's less identification with the self in the story and more ability to rest in the awareness that is witnessing what's happening. You become more able to abide in compassion, to remember and trust your true home. Rather than cycling repetitively through old conditioning, you are actually spiraling toward freedom."
"Clearly recognizing what is happening inside us, and regarding what we see with an open, kind and loving heart, is what I call Radical Acceptance. If we are holding back from any part of our experience, if our heart shuts out any part of who we are and what we feel, we are fueling the fears and feelings of separation that sustain the trance of unworthiness. Radical Acceptance directly dismantles the very foundations of this trance."
Read More Quotes >>>