Fall in love with yourself. Fall in love with life.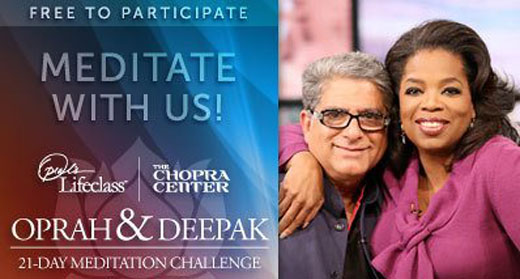 Join us on August 5 for a transformational three-week guided meditation journey into the heart of true love. Discover the wonder that exists within and then watch all of your relationships unfold effortlessly, easily, and miraculously.
In our interactive online program we invite you to meditate and journal with us each day to embrace your true essence, expand your understanding of divine relationship, and experience unparalleled connection with the world around you.
We encourage you to register now for our all-new 21-Day Meditation Challenge – Miraculous Relationships.
Blessings,
Oprah & Deepak