by Charles Kennedy:  Tesla Motor's chief designer, Franz von Holzhauzen, has recently taken part in an interview with Auto Bild, a leading German automobile magazine,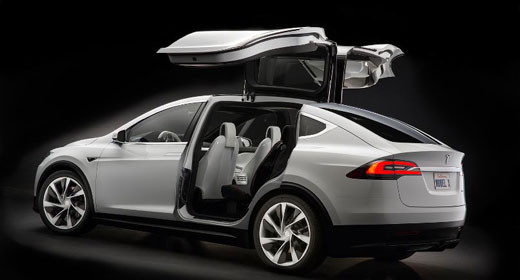 in which he gave tantalising titbits about the progress of Tesla's current projects, as well as model releases in the pipeline.
Von Holzhausen claimed that the Model X SUV is very close to completion and should be unveiled next year, and that the Tesla Model E, the model which has been lauded as the affordable car for the masses, will be ready for release in 2015.
Tesla has always claimed that the Model E, E for Everyone, will be the vehicle that will have the largest impact on the US consumers, predicted to sell the largest volumes and help turn the country into an EV heaven. With a pre-tax credit price estimated to be around $35,000, the Model E will offer the average American a quality EV car with a range of 200 miles, for half the price of the current Model S. (Related article: Company Created to Turn Elon Musk's Hyperloop Idea into Reality)
Von Holzhausen said that the Model X is so near to completion that the Tesla engineers are just going over it with a fine tooth comb, millimetre by millimetre, making the final touches, and changes that almost no one would notice, but that create the level of detail and luxury expected from Tesla cars.
The Model X is expected to cost more than the Model S, which retails at about $70,000, and is expected to be released near the end of next year, with large scale releases scheduled for 2015. This means it is likely that the Model E, which Von Holzhausen suggested might be debuted at the 2015 North American International Auto Show in Detroit, will not be available to the public in large numbers until 2016.
Original article: http://oilprice.com/Latest-Energy-News/World-News/Teslas-Car-for-the-Masses-the-Model-E-to-be-Released-in-2015.html
The Christian Science Monitor has assembled a diverse group of the best energy bloggers out there. Our guest bloggers are not employed or directed by the Monitor and the views expressed are the bloggers' own, as is responsibility for the content of their blogs.