by Eco Watch: One of the many great films that will be screened at this year's Mountainfilm in Telluride is Mission Blue…
a documentary about legendary marine biologist and oceanographer Sylvia Earle and her personal mission to save the ocean and create a network of protected marine sanctuaries.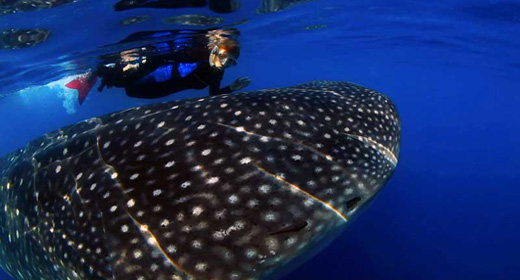 Mission Blue was shot throughout three years in numerous locations around the world. The documentary traces Earle's remarkable personal journey, from her earliest memories exploring the ocean as a young girl to her days leading a daring undersea mission in the Virgin Islands and beyond.
With more than 7,000 hours and more than 70 expeditions underwater, Earle is uniquely positioned to help us understand the best way to restore the health of the ocean. Earle's plan is to create a global parks system for the ocean that she calls "Hope Spots."
Fisher Stevens, director and producer of Mission Blue, guides us through the film.
Source: Earth Techling