by Arjuna Ardagh: The key to accessing a deeper source of thought and action is the willingness to relax and wait…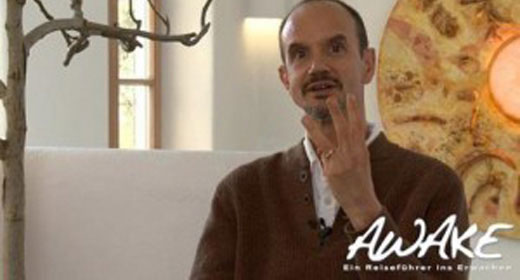 In Iago's trance, "I don't know" is to be avoided at all costs. Translucent action requires the wisdom of "I don't know" as its firm foundation.
Through practice, we come to recognize that the thought machine is unreliable. Based in a distorted view of the past, resisting all kinds of unmet contractions in the body, and out of touch with the immediate environment, thought is never able to deliver the goods in a way that will satisfy all the factors involved.
Knowing this, as the core of translucent practice, we learn to relax the first impulse to react. We relax, and we wait. We relax into not knowing. We relax into feeling the disturbance in the body. We relax into feeling the environment as if it were an extension of our own body. We soften into the acceptance of the unreliable nature of the mind, and we surrender.
Indecision is not a problem if we can rest at its center. Allow yourself to stay in the middle of the mental tension, with all its conflicting points of view, and feel them all. Give yourself permission to not know; feel the inevitable reality that you actually don't yet know what to do or say. Stay with all that and wait, then see what happens.
Relax back from the whole thought process, and just wait for the current flowing through all of life to move through you too. Then, whatever you say and whatever you do is going to be connected with what everybody else is saying and doing. This is true surrender. 
This is an excerpt from Arjuna's book, The Translucent Revolution
Source: Arjuna Ardagh