Elon Musk, CEO of Tesla Motors, announced Wednesday that the company is working on a new kind of battery that would be used to power homes…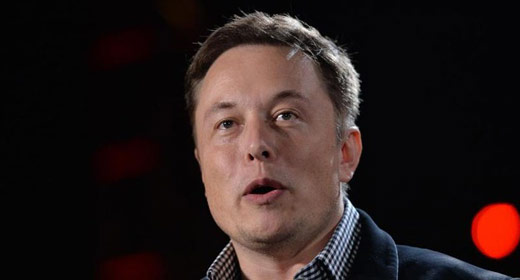 Based on Tesla's lithium-ion battery technology, the new battery is expected to help the company become a leader in the growing home energy-storage market.
Speaking during an earnings conference call on Wednesday, Musk said that the design of the battery is complete, and production would begin in about six months. Although the company did not provide any date for the product's launch, Musk said that he was pleased with the result.
We are going to unveil the Tesla home battery, the consumer battery that would be for use in people's houses or businesses fairly soon," Bloombergquoted Musk as saying.
During an earnings call last year, Musk had talked about his plans to make a product that would be fitted into consumers' homes, instead of their cars. He had expressed an interest in the home energy-storage market and predicted enormous demand for battery systems for backup power at both homes and businesses.
he Palo Alto, California-based automaker already produces residential energy-storage units through SolarCity Corp., a solar-power company that names Musk as its chairman and the biggest shareholder. In addition, Tesla's Fremont, California, facility also produces large stationary storage systems for businesses and utility clients, Bloomberg reported.
"The long-term demand for stationary energy storage is extraordinary," JB Straubel, Tesla's chief technical officer, said. "We've put in a huge amount of effort there."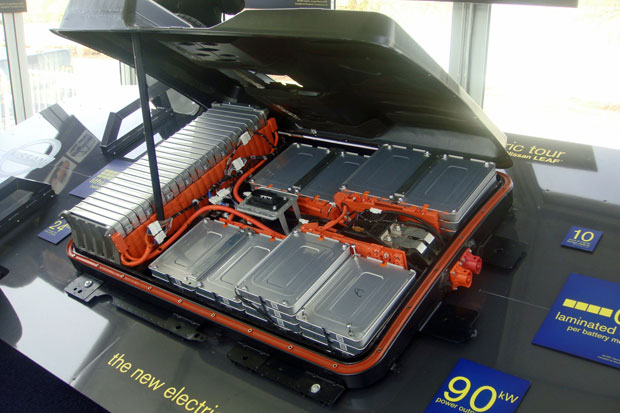 At this moment, many solar or wind-powered homes have to remain on a the grid because there has not been a way to store extra power for lean hours. If given a relatively cheap and reliable battery to hold the power needed, building off-grid in the country will become commonplace, and even in the city, self powered homes could be a less expensive option than being grid-tied.
Now who's ready to fire their monopoly power company?
More On Lithium Ion
Fossil fuels (like gasoline and diesel) are running out and getting a bad rap for nasty tailpipe emissions — and rightly so. As governments and consumers demand new fuels and higher gas mileage, new sources of power, like batteries, are coming into play. The latest in battery technology is lithium-ion, and it's being used in the electric cars and hybrid cars of the future. Lithium-ion batteries are lighter than previous battery technology and they hold a charge a lot longer, too.
So, where does lithium come from? It comes from the Earth, of course, but it doesn't require strip mining or blowing the tops off mountains like other resources do. In fact, according to Reuters, most of the lithium on Earth is in South America, specifically in the Andes Mountains that run through Chile, Argentina and lithium market newcomer, Bolivia. There are also deposits in China and the U.S., some of which are mined traditionally from the rock.
But most often, lithium is found in briny underground ponds. The liquid is pumped out and left to dry in the sun. The resulting material is made into lithium carbonate and then processed into just lithium. This process accounts for a small part of an electric car's overall environmental impact; the copper and aluminum used in the battery actually do more damage. The lithium is then brought to a battery plant via plane, train, truck and boat — none of which are using lithium-ion batteries themselves right now. Fossil fuels are hard to avoid at this point in the chain.
The plant assembles the batteries, and the batteries are placed in an electric vehicle, which has zero emissions. Electric cars don't even need tailpipes, since there's nothing but electricity coming out of the batteries.
Even after years of service in an electric vehicle, lithium-ion batteries still have a lot to give. It can often still hold as much as 80 percent of its charge, so it can be pressed into service as power storage for the grid, say, in conjunction with wind farms,according to TreeHugger.
All good things must come to an end, but lithium-ion batteries believe in life after death. When they're truly at the end of their usefulness, the batteries can be taken apart and their bits reused. Tesla, for example, recycles the cooling fluid, wires and electronics in its batteries. The rest is smashed to smithereens, melted down, separated into component metals and recycled.
Lithium-ion battery recycling facilities are coming online, but it'll take time for them to really ramp up. The batteries themselves, and the vehicles that use them, are just now coming to market. Any recycler who builds now will be ready when the first round of cells is ready for its next life.
How Does A Lithium Ion Battery Work?  Here's Some Geeky Cool Stuff On Lithium Batteries:
Source: Off Grid Quest