by Emma Baily:  By simplifying our morning commute through recent advancements in e-bike technology, we are able to lead more mindful lives that are conscious of our impact on earth while providing a release for the negative energy we hold on to throughout the day.
The average American's daily commute time to work is 25.4 minutes. Your daily commute can now serve as an opportunity to re-establish your connection with the natural world and your own spiritual nature as a part of it. For too long, technology has been used to damage the environment while alienating us from it, but no longer. There's been a lot of buzz surrounding advancements with electric cars recently, but here we've listed five technological breakthroughs that can transform a daily commute into an act of loving-kindness for ourselves, our fellow living beings, and our beloved planet.
The Evelo Omni Wheel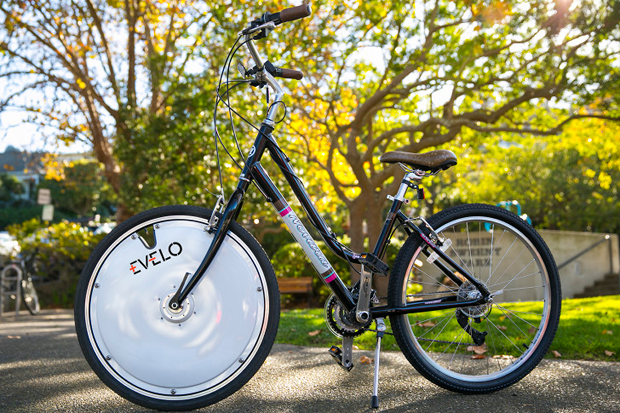 This remarkable wheel allows you to transform your ordinary bicycle into a motorized electric bike, and either utilize or save your own physical energy, while helping to save the environment. With 350 watts of power, this wheel can make climbing hills almost effortless. There are two lithium battery options, a 24V 8.7ah, for a range of 15-25 miles or an extended ranger version 24V 14.5ah for a range of 25-40 miles. You can choose from five levels of pedal assist which are activated by a cadence sensor. If you want to learn more about the Evolo Omni Wheel, you can watch this excellent video.
The Copenhagen Wheel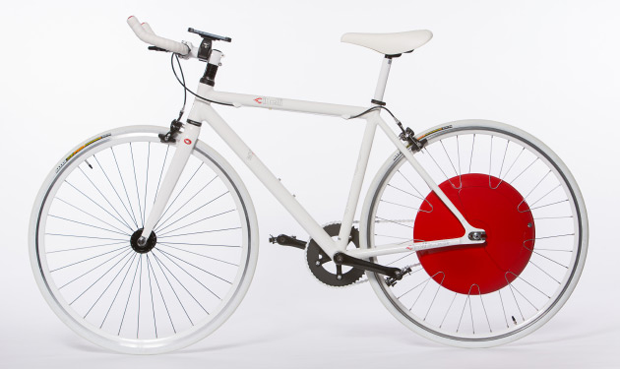 This system uses a system of sensors and algorithms to determine your level of effort and provide the level of assistance needed. It also comes with a complimentary app that allows you to use your smartphone to vary the level of powered assistance as well as track distance, elevation, time, and calories burned. It also features regenerative braking, which increases battery life.
Visiobike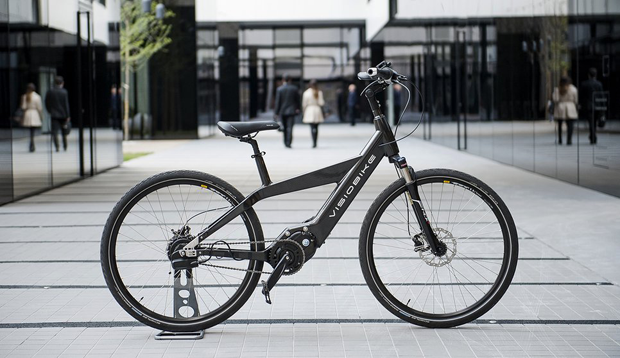 This company prides itself on the beauty of its artistic design. In addition to its electric motor delivering high direct energy rates, an automatic gearbox, and Bluetooth capability for smartphone integration, it also features a rear view camera and a GPS system. Its anti-theft system requires your personal pin code to operate. The system offers ten levels of assistance to choose from.
The Dutch Solar Cycle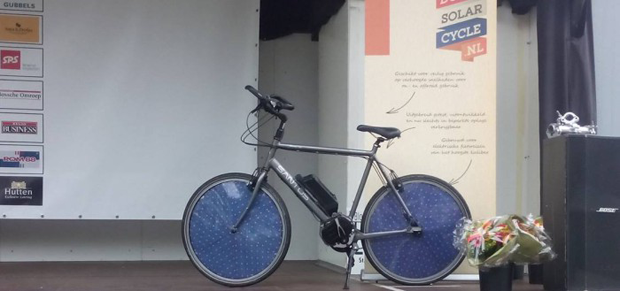 This bike has solar panels built into both wheels that collect sunlight that's transformed into electric power by their patented nano-inverter. The new technology allows solar panels to continue to collect energy even on cloudy days. While it does have battery charging capability, the owner is so sure that you'll never need it that he's riding 8000 km from Italy to Kazakhstan in The Sun Race without plugging in at a single charging station. The company's goal is to have 250 beta test bikes ready by the end of 2015 or early 2016.
The Bosch Mid Drive System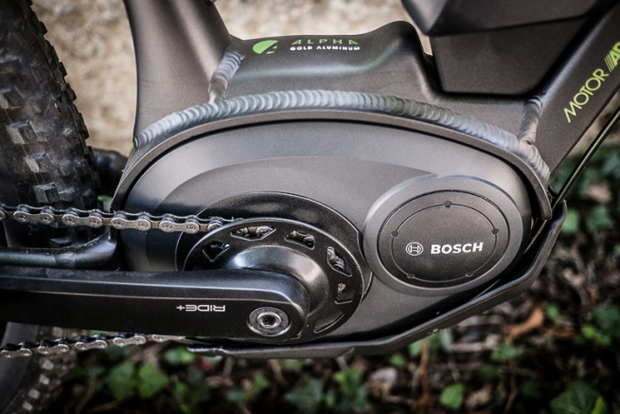 Bike pioneer Bosch has a three-part electric drive system. The drive unit contains the motor, gearbox, and torque, cadence, and speed sensors, and can produce 60Nm of torque. The powerpack is a 36V 11ah battery that can get up to 50 miles per charge. The console, mounted to the handlebars, features a thumb controller from which you can choose between four levels of assist, or none, as well as track your stats, including remaining battery life. Already popular enough in Europe to have gained 25% of the market share, it became available in the U.S. in 2014.
It's not just that using an electric, solar, or battery powered bike for your daily commute can increase your own fitness level or that communing with nature helps dispel negative energy. You'll also be refunded all the positive spiritual energy that's now being consumed by guilt for contributing to the pollution and the political injustices associated with the sale and use of fossil fuels. It does our spirits good to know that we are acting in accordance with the reality that reducing fossil fuel emissions is one way we can ensure nature's fitness for sustaining life for future generations.

Emma is a blogger in the Midwest who has a keen interest in art, technology, ecology, and cooking.
Source: AWAKEN