by Joe Martino: When we think of cars we think of gasoline, steel, pollution, etc. Well, maybe you don't, but that's what comes to mind for me…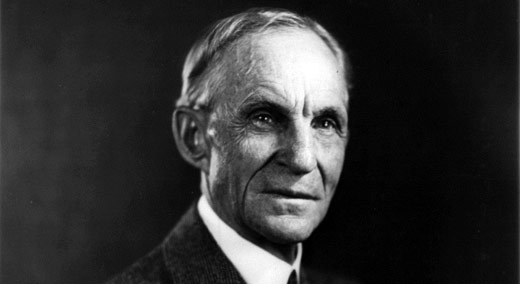 Even though we have some innovative and visually pleasing cars on the road today, it is difficult to ignore the sheer environmental impact that modern cars create. What if cars didn't have to be the way they are today? If you are a researcher of any kind of alternative information, you already know this to be true -especially given that the technology already exists today to make cars smarter, safer and more eco-friendly (no fossil fuels necessary.)
But did you know that Henry Ford spent more than a decade researching and building his Model-T car which was not only constructed from hemp but was also designed to run off hemp bio-fuel? Whatever happened to this idea?
According to Popular Mechanics, Henry Ford's first Model-T was built to run on hemp gasoline and the CAR ITSELF WAS CONSTRUCTED FROM HEMP! On his large estate, Ford was photographed among his hemp fields. The car, 'grown from the soil,' had hemp plastic panels whose impact strength was 10 times stronger than steel.
To think that even one of the founders of a major car manufacturer was trying to give the world a vehicle that was safe, strong and clean for the environment, yet his invention was so suppressed that it is somewhat disheartening. How did we go from such an obvious and intelligent discovery, to using gasoline, steel and other non-harmonious materials? It's important to remember, not only do we need to look at the pollution factor of a material while in use, but also in the manufacturing and creation of it from raw materials. Looking at hemp, it complies with every eco-standard that exists today; in fact, it blows them out of the water. The suppression of this technology is largely due to the fact that hemp was outlawed in the US in 1937 due to the potential damaging effect it would have on many powerful industries at the time. I highly recommend you check out the the full story on how hemp became illegal to get a better understanding.
Here are a couple of videos showing the sheer strength of Ford's hemp vehicle as well as the possibility of hemp based vehicles and fuels. Hemp has a bright future. The prohibition of it certainly won't last forever given the amount of awareness being raised around the subject.
Source: Collective Evolution