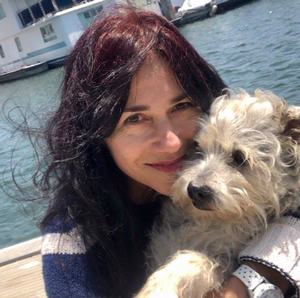 Home Base
Culver City, California
Expertise
Zen Wisdom
Quote
"In our Yoga practice, the act of focusing is an exact science! Together, our conscious, rhythmic breath patterns, combined with a drishti, opens a gateway to a higher state of calm-alertness."
Total Views: 18,956
Books
The Sycamore That Wanted To Be a Cactus
Contact
Donna's Blogs
Leaves of Wisdom Falling
Fifty Years After
Donna Quesada
Donna Quesada is the adjunct professor of eastern philosophy at Santa Monica College, where she's been on faculty for 25 years. She also teaches Kundalini Yoga and has received formal Zen training. She is the author of Buddha in the Classroom; Zen Wisdom to Inspire Teachers. Her most recent publication is a storybook called The Sycamore that Wanted To Be a Cactus, which was inspired by her own sycamores and includes her watercolor illustrations. She is also the voice on several CDs of guided meditations, some of which are featured on the popular meditation app, Insight Timer. In addition, she is the interviewer and editor for the online magazine, awaken.com.
Quotes
"When you catch yourself slipping into a pool of negativity, notice how it derives from nothing other than resistance to the current situation."
"When you blame, you open up a world of excuses, because as long as you're looking outside, you miss the opportunity to look inside, and you continue to suffer."
"The effects you will have on your students are infinite and currently unknown; you will possibly shape the way they proceed in their careers, the way they will vote, the way they will behave as partners and spouses, the way they will raise their kids."
"Courage is often associated with aggression, but instead should be seen as a willingness to act from the heart."
"What we can change is our perceptions, which have the effect of changing everything."
"You don't think your way back to joy; you open to it."
"Each situation is a blossom to be picked with a curious spirit."
"To see change is at the same time to allow change."
"Think of the jazz improv artist responding to the musical banter among her fellow players onstage. Aside from whatever training they've done in advance, as soon as the curtain opens, they move into unknown territory together, creating something new each time by remaining in a state of undivided presence."
"Don't "personalize" the situation or the other person's actions, since, those actions were never about you, anyway, they were always about the other—betraying their own state of consciousness."
"Your inner glow and light, which radiates outward and is felt by all who come near you, will affect the material context in ways that others are unable to understand. It's like a secret."
"When we live from the heart, we are dwelling in God. And God doesn't take things personally or get involved in drama. God doesn't compare, judge, get wrecked by anxiety and unfulfilled expectations and certainly has nothing to prove and no sense of lack."