by Erin Grover: Acclaimed Los Angeles Poet Doraine Poretz releases new collection of poetry.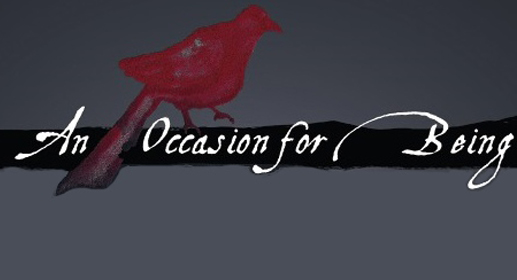 "You are in love when you're an artist. You're making something from a place in you that is not only soul filled, but also spirit filled." – Poet Doraine Poretz
Doraine Poretz is an influential voice, both as poet and teacher in the Los Angeles writing community. She instructs a highly acclaimed writing series, Writing Down the Music of Your Life. Six books of her poetry have been published, and her plays have been performed on stages in Los Angeles and New York.
On November 15th, Ms. Poretz's new CD, An Occasion For Being, accompanied by cellist Semyon Kobialka, will be released with a celebration of poetry, live cello music, storytelling and dance in Los Angeles, California.
The poems in An Occasion for Being are varied in rhythms and tone, and the music, composed especially for them, highlights each poem's texture. From the meditative "Prayer", accompanied by sonorous cello bowing, to that of the jazz inspired arrangement of "Obsession", this marvelous collaborative effort of poet and cellist is beautifully seductive and compelling.
The performance features Doraine Poretz, Semyon Kobialka, Adrian Bloom (Actor), and Milly Charles (Dancer). Learn more about this wonderful afternoon of art, poetry and music here.
Doraine Poretz shares more about An Occasion For Being:
Watch Doraine Poretz perform her poem "Eternal" from An Occasion For Being:
More About Doraine Poretz:
Doraine Poretz is a poet, playwright, and teacher; and one of the founders of the Venice Poetry Workshop at Beyond Baroque Literary Arts Center. Six books of her poetry have been published: Re: Visions, This Woman In America, Scattered Light, Arrival, (all from Bombshelter Press), Last Exquisite Tear (Golden Frog Press), and her recent volume of new and selected poems, This Alchemy (Olandar Press). Her short stories have appeared in both Doubleday and Dutton editions, and her poems have appeared in such magazines as ONTHEBUS, Harbinger: Fiction and Poetry of Los Angeles Writers, CQ, Grand Passion: The Poets of Los Angeles and Beyond and others. She has read her work as part of the "Writers in Focus" series at the Los Angeles Museum of Art, at the Natural History Museum of Los Angeles and at various bookstores, galleries and libraries in and around Los Angeles.
Visit Doraine Poretz's website here.