Celebrities have been espousing the benefits of meditation for decades…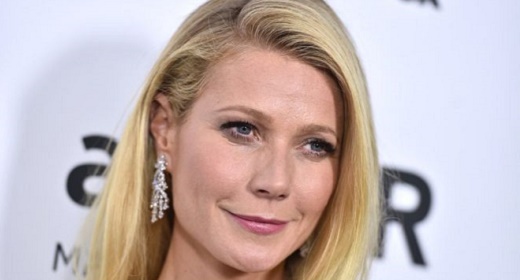 In January, the actress said: "My New Year's resolution is to learn how to meditate. It's always sounded like something I should do, but I don't know how to. My friends who do it say it's really freakin' brilliant. They say you can't know the peace/awareness/contentment until you do it."
The singing legend credited her Buddhist beliefs and her regular practice of meditation for giving her the strength to leave her abusive marriage to Ike Turner in the 1970s.
Steven Seagal
The actor has long been a devotee of meditation, since moving to Japan at the age of 17 to study acupuncture, martial arts and Zen. He was once reported as saying he had done serious meditation in his "own pititful way" for about 27 years.
Orlando Bloom
The star of films like 'Lord of the Rings' and 'Pirates of the Carribean' credits meditation and the philosophies behind it for helping him to keep away from the self-destructive path so common in Hollywood. He follows a practical approach to meditation and incorporating meditation into his daily life so that it strengthens him, as well as helping him find peace.
Rivers Cuomo
The frontman for the rock band Weezer takes meditation to the next level. He's currently at a 45-day meditation retreat, and before he left said that "one of the things that happens to me in these courses is that my memory gets razor-sharp".
Gisele Bundchen
The supermodel believes passionately in meditation and credits it with keeping her healthy, especially during her pregnancy with her son. It may even have helped with pain control during her natural water birth.
Richard Gere
The star of Hollywood hits such as Pretty Woman and Chicago, Richard Gere is a devout Buddhist and passionate advocate for human rights. He meditates daily, claiming that it helps him to get motivated.
David Lynch
Not only has the director been meditating for over thirty-five years but he's also written a book about it, Catching the Big Fish: Meditation, Consciousness, and Creativity. Last year he launched the David Lynch Foundation, "dedicated to providing students with the opportunity to learn how to meditate".
Russell Simmons
The entrepreneur, impresario and author has been meditating for over twelve years. Simmons says the following about meditation: "It has given me energy, strength, health, wisdom, and access to my own inner stillness, inner silence, inner bliss. It is my connection to myself; it is my connection to the universe."
Herbie Hancock
One of the most revered contributors to modern jazz, Herbie practises a form of meditation with a heavy emphasis on chanting. He turned to meditation after seeing its effect on the performing abilities of fellow jazz players and believes that it has played an integral part in his own artistic development. He says meditation enabes him to explore outside his comfort zone and find the courage to try new things.
Sting
Sting and his wife Trudie Styler both practice yoga and meditation. The singer said: "Yoga introduced me to a style of meditation. The only meditation I would have done before would be in the writing of songs".
George Harrison
The 'quiet Beatle', George Harrison became a great admirer and follower of Indian mysticism. He practiced meditation avidly himself and even introduced it to the other Beatles.
He said: "If there's a God, I want to see Him. It's pointless to believe in something without proof, and Krishna consciousness and meditation are methods where you can actually obtain God perception
"I still practice Transcendental Meditation and I think it's great. Marharishi only ever did good for us, and although I have not been with him physically, I never left him."