by Barbara Grady: Days before the U.N.'s Paris climate talks began last winter, Bill Gates famously pulled together 28 high-profile investors to form the Breakthrough Energy Coalition and…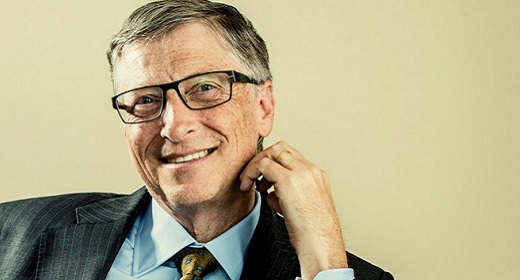 committed them to invest in low-carbon energy innovations to save the planet.
Little has been heard about what investments have been made. Yet today startup Renmatix— which is pioneering a way to turn biomass into cellulosic sugars to be used in place of petroleum-based polymers in a range of industrial processes —  announced a $14 million investment round led by the billionaire co-founder of Microsoft.
Renmatix said this allows it to begin to take its patented scientific process from the lab into commercial use — just the stage in the innovation cycle that Gates said needs capital. Renmatix' process, which it calls Plantrose, uses high-pressure, high-temperature water to convert biomass into some usable cellulosic sugar state, or intermediary material that can, in turn, be made into plastic-like materials for products ranging from drinking cups to cell phone parts to industrial adhesives.
"Instead of using fossil fuel to make those chemicals or fuels, [you] can now use the supercritical water to get biomass to become cellulosic sugar," which can be used in other processes as a petro-fuel substitute, Renmatix CEO Mike Hamilton told GreenBiz. Supercritical is a scientific term that means a substance is at a temperature and pressure beyond its critical point, where distinct liquid and gas phases do not exist.
Basically, the technology has the potential to infuse a renewable energy process into the industrial base, changing how plastic-like substances are manufactured with a water-based instead of petroleum-based material.
It seems to have enough potential to attract some heady investors.
"We are thrilled that Gates is investing in Renmatix," Hamilton said, adding that "We are one of the early publicly announced investments," into low carbon innovations.
However, it could not be confirmed that this investment involves the Breakthrough Energy Coalition itself, launched in December with backers such as Mark Zuckerberg, Richard Branson, Marc Benioff, Meg Whitman and Tom Steyer.
In a statement provided to Renmatix, Gates said:
To effectively address climate change, we need to develop an energy infrastructure that doesn't emit greenhouse gas and is cost competitive. A critical component in this effort must be to decarbonize the industrial sector. Another is the possibility of cost competitive biofuels. Renmatix provides an innovative process that is an exciting pathway to pursue.
Almost as significant as Gates' investment is that of the second biggest investor in the round, the French energy company Total, which also agreed to license the Plantrose process to produce 1 million tons of cellulosic sugar a year in Total's facilities.
"This is about the readiness of this process. We are ready —  we just needed bio-refinery partners to commit. This is Total's commitment with the licensing in place now," Hamilton of Renmatix said.
He said his company's technology could be a disruptive force because it lowers the cost of biofuel-based alternatives to plastic.
"Plantrose is a disruptive process because it means increasingly lower costs of turning biofuels into sugars — it is helping drive biofuels to parity," in cost with petroleum-based polymers and industrial chemicals, Hamilton said.
Biofuels have faded from the renewables landscape in recent years, both in usage and production, even while solar and wind energy have seen hockey-stick-shaped growth curves.
That is partly because the low price of oil in the past two years has made biofuels more expensive. Oil is currently selling for from $43 to $46 a barrel, while the price of crude has been as low as $33.28 a barrel this year.
But Renmatix thinks its Plantrose process will make biofuels-based products competitive with petroleum-based products and that the resultant nontoxic substances could be used in place of plastics in bottles, cans, food containers and adhesives. Such plastic products often contain trace amounts of the carcinogens BPA as well as phthalates.
As another example, Hamilton said the lignin that Renmatix produces could be used in adhesive and lumber instead of toxic formaldehyde, banned in products sold by Walmart and others.
The Total investment and licensing deal "are about the readiness of this process," Hamilton said. "We anticipate moving into engineering stage in 2017 and then moving the technology to commercial scale."
Investors lending clout
Earlier investors in Renmatix include Kleiner Perkins Caufield and Byers and earlier funding by Total.
Renmatix hopes the support will show that the Plantrose process is ready for biorefineries and scaling up production.
While other biofuels startups have tried to make fuel for cars and trucks, this biofuel process is making a material from which many other materials or products can be made, so it would infuse a low-carbon renewable energy process into the industrial base.