But don't expect Elon Musk to give credit to President-elect Donald Trump…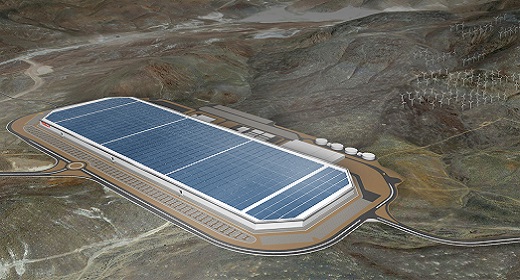 Tesla Motors vowed on Wednesday that it would hire "several thousand" workers as the company begins battery production at its Gigafactory in Nevada.
Even though its palatial, $5 billion facility is still less than 30 percent complete, the electric car and clean energy company said in blog post that it's already manufacturing lithium-ion cells there.
"[B]ringing cell production to the U.S. allows us to create thousands of American jobs," the company wrote in the post. "In 2017 alone, Tesla and Panasonic will hire several thousand local employees and at peak production, the Gigafactory will directly employ 6,500 people and indirectly create between 20,000 to 30,000 additional jobs in the surrounding regions."
Tesla's announcement comes amid intense scrutiny of U.S. manufacturers as President-elect Donald Trump steps up attacks on companies he accuses of moving jobs abroad to countries like Mexico.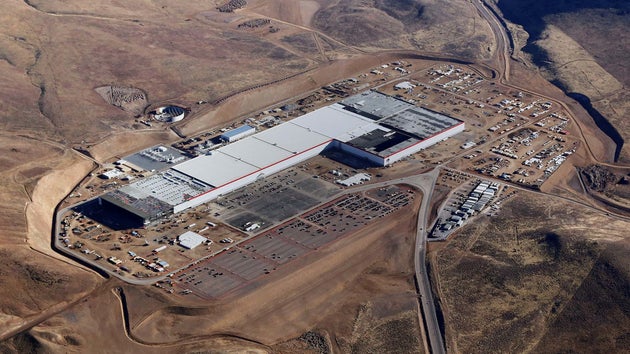 Ford Motor Company on Tuesday promised to add 700 jobs to a Michigan assembly plant as part of a $700 million investment that includes canceling plans to build a factory in Mexico. Wireless behemoth Sprint Corp. allowed Trump to take credit last month for 5,000 jobs the company plans to create as part of a deal finalized before the election. And air conditioning giant Carrier pledged to keep about 850 people employed at an Indiana factory after Trump struck a tax deal and potentially dangled lucrative federal contracts before Carrier's parent company, United Technology Corp.
Tesla, whose CEO Elon Musk joined Trump's economic advisory team, didn't tip its hat to the president-elect. The company has long promised manufacturing jobs as part of its expansion in both Nevada and Buffalo. "Want to Bring Back Jobs, Mr. President-Elect?" New York Times columnist Andrew Ross Sorkin asked in a Dec. 6 headline. "Call Elon Musk."
What changed is the timing. After Tesla last March unveiled the Model 3, its first affordably priced electric car, the company sold more than 400,000 preorders. In November, shareholders voted to approve Tesla's $2.23 billion bid to buy SolarCity, the solar panel producer run by Musk's cousins. Once the merger is complete, Musk envisions the combined company as a one-stop shop for electric cars, solar panels and battery systems to store excess energy at home, eliminating the need for fossil fuel-powered heating and cooling systems.
The three-pronged product approach increased demand for lithium-ion batteries, forcing Tesla to move its production timeline at the Gigafactory up by two years. The facility, originally slated to enter mass production in 2020, will by next year produce 35 gigawatt-hours' worth of lithium-ion batteries. According to Tesla, that's "nearly as much as the rest of the entire world's battery production combined."
"By bringing down the cost of batteries, we can make our products available to more and more people, allowing us to make the biggest possible impact on transitioning the world to sustainable energy," the company wrote in a blog post. "Once complete, we expect the Gigafactory to be the biggest building in the world."