by Mary Papenfuss: A new Gallup poll finds 68 percent believe humans are causing warming, and two-thirds are "worried" about it…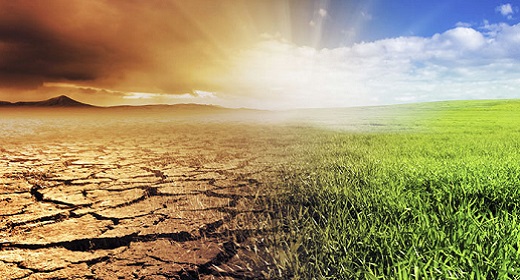 As President Donald Trump aims to slash funding for the Environmental Protection Agency and dismisses concerns about global warming, American worries about climate change are at a record high, according to a new poll.
A Gallup survey found that 68 percent of those polled believe humans are causing climate change, and 62 percent are convinced we're already experiencing its negative effects.
Almost half of Americans — 45 percent — say they worry a "great deal" about climate change. An additional 21 percent say they worry a "fair amount" about the problem, according to the poll, which was conducted March 1-5.
A separate poll found that 57 percent believe Trump will do a "poor job" of protecting the environment. (Gallup found at the start of Barack Obama's presidency that 79 percent believed he would do a "good job" on the environment, compared to just 36 percent for Trump — though the poll was conducted before Trump unveiled his proposed cuts to the EPA budget.)
Worry about the issue is at its highest in 30 years, Gallup found.
Gallup speculates that the high number of Americans fearful about climate change was likely impacted by the second warmest February on record, which was just before the survey. Last year's high numbers also followed a record February heat wave.
Fears spiked in 2007 as well, and analysts theorize it may have been because people were affected by a key 2006 documentary on the problem, "An Inconvenient Truth." Concerns were not as pronounced between 2007 to 2011 because Americans may have been more fearful about the recession and distracted from worries about global warming, according to Gallup.
According to the Gallup poll, 71 percent of Americans — another record high — agree that most scientists believe global warming is occurring.
But their current concerns fly in the face of the attitude of the Trump administration.
The president's proposed budget would gut the EPA, with a 31 percent cut in funding.
"We're not spending money on that anymore," Mick Mulvaney, director of the Office of Management and Budget, said Thursday of efforts to battle climate change. "We consider that to be a waste of your money."
The Sierra Club on Tuesday called on the EPA's inspector general to investigate Pruitt's comments on carbon dioxide, saying he violated the agency's 2012 Scientific Integrity Policy, which requires that agency workers and officials "respect" the findings of the broader scientific community.
Lawyers for the environmental organization said in letter that Pruitt's comments contradict "decades of work by international scientific authorities and federal agencies, including the EPA, that have found carbon dioxide to be a primary cause of global warming." His comments are "not only erroneous, but appear to be politically motivated," the letter adds.
An EPA spokesman insisted Pruitt's comments were "perfectly in keeping" with the policy, insisting there is debate on the issue within the scientific community, Reuters reported.