by Julie R. Thomson: That's a whole lot of protein…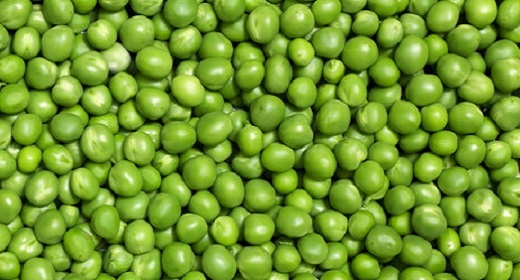 There's a reason your mom made you eat your peas when you were a kid.
This vegetable (which is actually a seed of a fruit, botanically speaking) might be small, but it turns out to be a nutritional powerhouse. Ever wonder how, exactly?
First off, they're a good source of fiber.
Peas are a viable protein source.
And they're chock-full of vitamins.
Frozen peas are just as good as fresh, nutritionally speaking.
We'll always be fans of the fresh ones that come around in the spring, but we're ever so grateful that we can keep a bag of frozen peas in our freezer at all times. In fact, frozen peas are just as healthy as eating freshly-picked peas because they're often frozen when just picked.
And as an added bonus, the frozen ones make a great, quick snack eaten straight from the bag. (Try it, you'll see.)
15

Simple Goat Cheese and Egg Toasts with Fresh Peas and Dill