by Megan Treacy: Every so often we hear of countries around the world (ahem, Scotland) that are hitting major renewable energy milestones…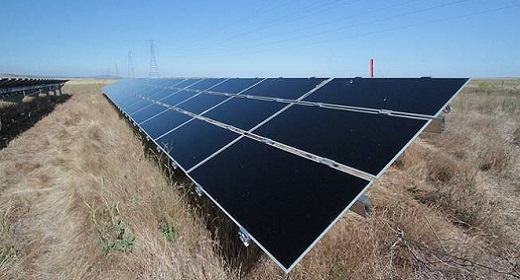 Whether it be from solar power or wind power or a combination, smaller countries around the world are reaching ambitious renewable energy goals and getting ever closer to removing their dependence on fossil fuels.
It can be disheartening to remember that in the U.S., because of its size and huge energy consumption, renewable energy is still only meeting about 1 percent of total electricity needs. The good news is that renewable energy projects are growing in the states. Last year, the U.S. was second only to China when it came to solar power growth.
There's more good news. California has hit a major solar power record this year. On March 11, solar power accounted for 50 percent of the electricity produced by the state for a three hour window.
According to U.S. Department of Energy's statistics division, on that day 40 percent of the electricity flowing into the grid came from large scale solar power plants while distributed solar installations on homes and businesses made up the other 10 percent.
This news is significant because the state plans to meet 50 percent of its electricity needs with renewable energy by 2030. California has enough big solar facilities to generate up to 9.8 gigawatts of electricity, equal to about 10 nuclear reactors and the state also has a portfolio of other renewable energy sources like wind power, biomass, small hydroelectric dams and geothermal power.
This solar power surge shows that under optimal conditions this is possible already and with the addition of more solar power projects, this could become the norm. Actually, the state already faces a situation on sunny days where too much solar power is fed to the grid and some of it has to be shunted off, which is called curtailment. As the state moves forward with its renewable energy goals, large-scale energy storage will become a necessity in order meet its goals.