by Sami Grover: Decentralized energy production is getting a big boost in South Australia…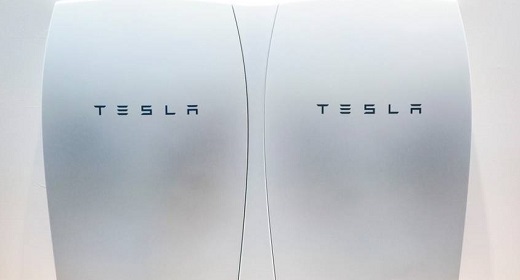 Tesla already 'killed the duck' with its gigantic battery in South Australia. Now it's looking to capitalize on that success, this time doing so by building a 'virtual power plant' of solar arrays plus battery storage on at least 50,000 homes across South Australia.
Egadget reports that the installations will each involve a 5kW solar array plus Tesla Powerwall 2 batteries, and that the project will begin with 1,100 public housing homes, but will be rolled out to the full 50,000 homes in the next few years.
It's a pretty bold move and may help to stabilize a grid that now gets close to 50% of its electricity from wind (remember when we got excited about 20% renewable energy in SA in 2008?!). The project is being financed in part by government grants and loans, which no doubt will raise the hackles of naysayers. But given how heavily coal, natural gas and nuclear have been subsidized by governments across the world, I would personally argue that – now that decentralized energy is increasingly cost competitive – it makes a whole lot more sense to support projects that will directly benefit low income families' bottom lines and help them to gain financial independence.
I'm sure policy makers everywhere will be watching this initiative with interest. If it really does help stabilize the grid, then I would not be at all surprised to be similar project cropping up elsewhere.