by Taylor Pittman: You'll want to read these titles inspired by real women's lives year-round…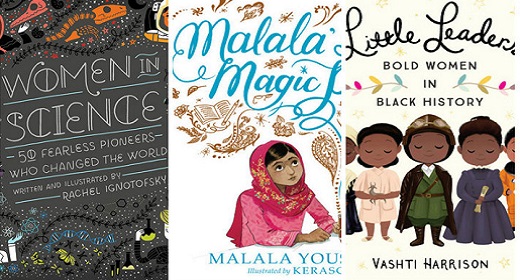 March marks Women's History Month, and if you're looking for a way to celebrate the many accomplishments of women with your family (little ones included), children's books can offer a fun and informative history lesson.
Of course, a month isn't nearly enough time to celebrate all that women have done in science, sports, and other fields, so you'll want to keep these titles handy all year. Here are 17 kids' books inspired by trailblazing women.
"Sonia Sotomayor: A Judge Grows In The Bronx/La Juez Que Creció En El Bronx"