by Nina Simons: When people come back from a journey saying it "helped them finally find themselves", what do they mean, really?…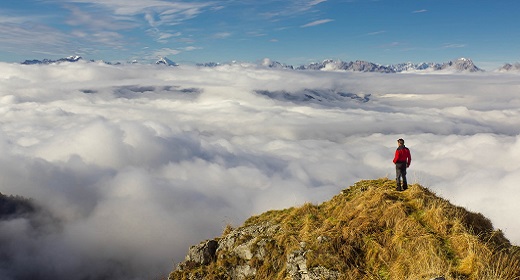 And could it seriously be as simple as spending a month in an exotic location?
It's definitely not as simple, but there is something to it. Self-discovery is a constant process, and it calls for new experiences as much as it calls for quiet introspection. Removing ourselves from the known, the mundane every day, and seeking to discover new lands, new cultures and traditions, contributes significantly to the traveller's idea of self. Admittedly, some destinations cultivate more strongly than others this idea of mindfulness, contemplation, reconnection with oneself and nature. We'll present you our favourite ones here.
Alaska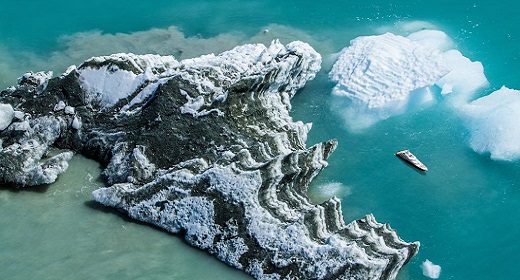 With its vast wilderness and interchanging landscapes, Alaska, "The Great Land", is known to be the eco-minded traveller's dream. The snow-capped mountains, vast tundra, and forests standing calmly and solemnly, demonstrate an overwhelming energy and power of nature. The serenity of Alaska's wilderness is there to entice, to wake the imagination and remind us of the beauty of our planet – the raw beauty which we also belong to, something that can be forgotten after a long period of city-dwelling. Its numerous state parks are the perfect places to explore and be awed by, centring ourselves with each step, feeling a sense of unity as we give in to our primal need to be close to nature.
Icleland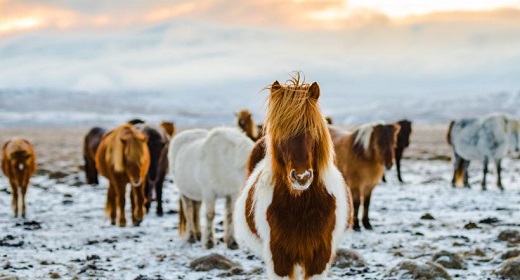 This wonderful country is becoming an increasingly popular tourist destination, but you still won't find it crowded or exploited. Iceland's residents cultivate a deep respect for their environment and this is something that reflects on each visitor, teaching them balance, mindfulness, and true empathy. Imagine sitting on the coast of Reykjavik and observing Aurora borealis – it is a spiritual experience, and you'll find yourself feeling like you're floating between dream and reality. You can't leave Iceland as the same person that arrived; the amazing vistas urge a person to think, to contemplate, to wonder where we came from and to transcend the mundane. Not to mention, bathing in natural pools of warm geothermal water rejuvenates the soul as much as the body. The cosmopolitan centres also offer a unique insight into a different and very welcoming culture, which you might find resonates very well with you.
Indonesia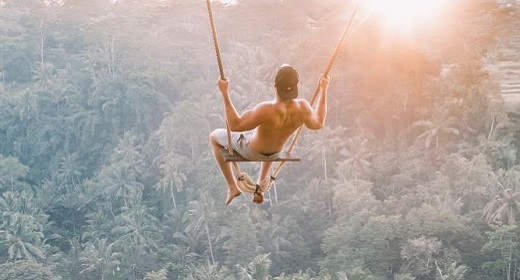 Indonesia is colourful and vibrant, and we could learn a thing or two from its locals who are welcoming, enthusiastic and graciously strong at the face of challenges. Wonderful highland villages, lush greenery, historic temples, and amazing beaches, all combine into a vast and unique environment that has shaped the cultural identity of its people. Inarguably, the island of Bali is one of the favourite destinations for mindful travellers. Most Bali resorts provide yoga retreats as part of the stay, encouraging meditation and a sense of community for a like-minded goal: spiritual rejuvenation. There's also the Bali vegan festival, held annually, which is described as "a celebration of the animals, the environment, and the earth". It's a community-minded festival that's not just about veganism, but about seeking an alternative way of living. That's why it's open to everybody looking to learn something and experience something new.
Mount Sinai,, Egypt
Egypt is a country brimming with history and ancient tales. Standing in front of The Great Pyramid of Giza, you can't help the feeling of being humbled and the desire to learn more, to tap into the mystery.  Across the Gulf of Suez lies the Sinai Peninsula and Mount Sinai, the place where, according to the Bible, Moses received the Ten Commandments. You don't have to be a believer at all – this place carries a sacred quality purely for its raw and powerful, mysterious strength. It's a place where you get overwhelmed with the feeling that our very existence is a fascinating mystery in itself, the feeling that there is more to the past and thus more to the present. Climbing the mountain with a Bedouin community guide offers a spiritual journey and an opportunity to learn something new that will expand your views of the world and life itself.
You probably don't have to travel to find yourself, but the truth is that the routine and white noise of our everyday lives give us very little space to stop for a moment, contemplate the bigger picture, and find an understanding of our place in the world. Travelling uproots us and opens our minds both to the world around us and to our inner selves. If you choose to go somewhere for a while, you might as well make it a place that will encourage you to think, to explore, and to ask the underlying questions.
Nina is a lifestyle blogger, yoga aficionado and a travel enthusiast with a distinctive taste for home decor. She's passionate about learning new things and sharing meaningful ideas. In her free time, she loves to design clothes and furniture. If you wanna see what she's up to you can find her on https://twitter.com/NinArtSimons