by Alan Finger: It was practically ordained by Paramahansa Yogananda that Finger teach. Learn more about his journey from young yogi to creator of ISHTA Yoga…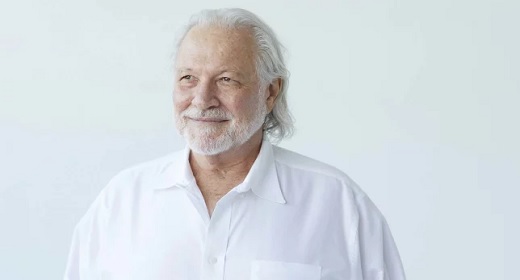 Yoga Journal's new online Master Class program brings the wisdom of world-renowned teachers to your fingertips, offering access to exclusive workshops with a different master teacher every six weeks. In April, Alan Finger will share ISHTA meditation practices. If you're ready to get a fresh perspective and maybe even meet a lifelong yoga mentor, sign up now for YJ's year-long membership.
Like many master yoga teachers, Alan Finger's first foray into the practice came early. He started dabbling at age five with his father, Kavi Yogiraj Mani Finger, at their home in South Africa. At 15, he got serious about studying, and a year later, he was teaching classes across Johannesburg on the path to systematizing a profound yoga method that would come to be called ISHTA—now studied widely across the globe.
Though Finger had no initial ambitions of becoming a teacher, it was practically ordained by his father's teacher Paramahansa Yogananda, a father of yoga in the West and preeminent teacher of Kriya Yoga, advanced meditation techniques to move you through different levels of consciousness. And as Finger describes, his first time teaching was almost surreal: "It was freaky," he says. "I said all of these things and I didn't know where they were coming from. It simply came through me. From that moment on, I just taught; I didn't even think about it." Keep reading for the rest of Finger's story and more about ISHTA Yoga.
My father was shell-shocked in the Second World War; he had shrapnel in his back, and he became a drug addict and alcoholic. My grandfather was a wealthy businessman, and he tried to get my father involved by sending him on a business trip to Los Angeles. One time at their hotel, Yogananda happened to be giving a lecture. Drunk, my father went to the lecture. Afterward he went up to Yogananda, who said, "Come; I'm going to teach you Kriya Yoga. It's going to change your life. I want you to go to the Sivananda Ashram in India, and then go back to South Africa where you'll become a famous yogi, and one of your sons will follow." And so he did!
I was five years old when my dad came back from India. In South Africa, there's a very large Indian population, and they brought all the yogis and swamis over. My dad would get them to lecture or stay at our house, which slowly metamorphosed into half ashram, half home. I started doing a little bit of yoga then. Swami Venkatesananda, from the Sivananda lineage, was a major influence in my life. He would spend up to three months of the year at our place. Swami Nishraisananda from the Rama Krishna would come for a week at a time; Shuddhananda Bharati contributed a lot to the tantric part of the ISHTA practice.