by Lauren Willliams: It is said that mental focus and a strong. mental edge…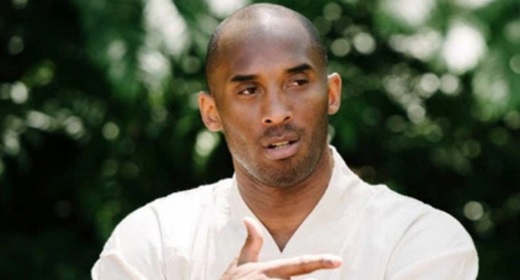 Some of the most profound professional athletes around the world rely heavily on meditation to get that mental edge is what separates good athletes from spectacular, ground-breaking, medal winning, athletese they need, maintain their positive outlook and to curb their anxiety. Below is a list of ten athletes who are constantly pushing their limits within their sporting field. All have succeeded highly in their sport and credit meditation as an important tool to getting them there.
1.    Lebron James:
The famous LA Lakers basketball player, Lebron James swears by meditation for success in his game. He has even been known to utilise time-out sessions to meditate and get his mind in focus for what he needs to accomplish back on the court. James has mastered the game of basketball and is undeniably the best in the game, even after 15 seasons.
2.    Barry Zito:
Barry Zito is one of the most dominant left-hand pitchers in the game of baseball and has been awarded the World Series Champion twice, as well as the AL CY Young award. Zito has publicly addressed his use of meditation within his life and has promoted meditation for athletes for many years.
3.    Carli Lloyd:
US Professional football (soccer) player Carli Lloyd has been meditating for some time and coins the practice as a key part to her success, she believes it is just as important to her game as fitness or skill. She uses meditation to block out any other distractions that she might come across during her game. Lloyd also visualises exactly what she needs to do on the field and amazingly she can more often then not, pull it off. She has said "I've basically visualised so many different things on the field making these big plays, scoring goals". Once again, the power of the mind prevails.
4.    Kobe Bryant:
Kobe Bryant is proud of the fact that amongst his very busy schedule, he meditates every morning for at least 10-15 minutes. The recently retired star of the LA Lakers is said to be one of the best players to ever grace the game of basketball, not to mention one of the oldest, which is even more impressive. Bryant says that it is meditation that helps to keep his mind fast and focused under high pressure and in high-stake situations.
5.    Misty May Treanor and Kerri Walsh:
These two powerful women are three-time Olympic Gold Medallists in Women's beach volleyball and they credit meditation as a huge part of this consecutive success. Treanor and Walsh not only regularly practice meditation but they also do yoga and visualisation as a standard part of their training regiment, which is run by Sport Psychologist, Mitchell Garvais.
6.    Stephen Curry:
Stephen Curry is an amazing athlete, not to mention the NBA's most valuable player, who is able to look above and beyond his game. He uses visualisation techniques and intense meditation to think ahead of his opponents and attempt to outsmart them at every turn. By being constantly in the moment, Curry is able to give the game everything he has got, both physically and mentally.
7.    Derek Jeter:
Derek Jeter is one of the best shortstops in all of baseball's history, having achieved five World Series Championships. Jeter has said he has been practicing meditation since 2012 and says that it has helped him achieve so much more within his game. He meditates for approximately an hour a day and believes the results of meditation have not just made him a better athlete but also a better person in his every day life.
8.    Ben Simmons:
Ben Simmons has undergone extensive training with mental health trainer Graham Betchart. He has said that this mental health training has helped him to be more present in the moment, to block out what he can't control and to focus solely on the things that he can.
9.    The Seattle Seahawks:
The head coach of the Seattle Seahawks, Pete Carrol has famously said that meditation was a huge part of the process that got the team to win the 2014 Superbowl. A Psychologist was hired to assist the team in gaining control of their minds and honing in on mindfulness techniques. The training method worked very well, with the team coming in first.
10.  Joe Namath:
Joe Namath has said he practiced –and still does– transcendental meditation to increase his all-field vision, overall reaction time, endurance and to speed recovery. Namath has said that this type of meditation also encourages the brain to experience deep rest, which he says helped him recover immensely after games.