by Lauren Williams: Here are ten well known celebrities who believe that Yoga has changed their lives for the better…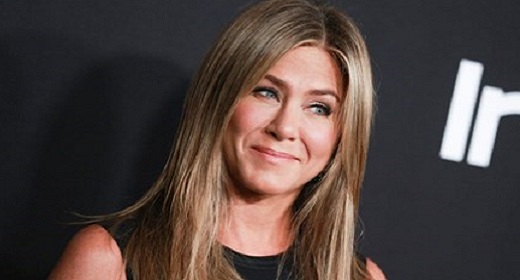 Today yoga is well-known and widely practiced for its positive effects on both physical and mental health. It is rooted in spirituality, helping to develop understanding of the inner self and encourages the  mind, body and spirit connection. Many well-known celebrities have picked up the practice and are making it known that they believe it has changed their lives for the better. Here are ten celebrities who have chosen the path of yoga.
1.    Gwyneth Paltrow:
Gwyneth Paltrow practices yoga every morning at 4.30am, 6 mornings a week. Apart from being a busy mother, actress, singer and writer, Paltrow makes sure that yoga is always on her daily list of things to do. Gwyneth swears by the practice for improving her self-awareness and reducing stress as well as keeping her body in shape. As a busy mum and businesswoman, Paltrow finds that yoga helps her have a calm hour just for herself.
2.    Jennifer Aniston:
Jennifer Aniston swears by Yoga as her go to workout and spiritual daily venture. The health-focused Actress starts her busy days with yoga and spin classes to give her the energy and strength to stay focused and relaxed all day long. Aniston has praised yoga for not only its strength building abilities physically, but also the affect that yoga has on her mental strength and positivity. She says that yoga has made her feel more confident, calm, grounded and empowered.
3.    Tom Hanks:
Tom Hanks has only recently picked up the practice of yoga but deems it one of the best things he has ever done to his body. Hanks started doing yoga to help with persistent aches and pains and he cannot believe the staggering results that he has found. He no longer has to deal with annoying body pains and accredits his strong and agile physique to his morning yoga routine.
4.    Jessica Biel:
Jessica Biel has spoken openly about how yoga has changed her life. During her twenties she spent a lot of time feeling lost and out of touch with herself and was struggling to find direction. Yoga helped her to channel into herself and focus on finding her inner spirituality. Biel has also reflected on the sense of community she feels when going to yoga classes. She finds classes have a real sense of belonging to a group that shares a lot of the same values. She practices yoga on a daily basis for at least half an hour and swears by the practice for keeping stress-free and calm.
5.    Russell Brand:
Russell Brand is not shy about his dedication to his mind and body, and it is well-known that he is an avid meditator. Brand has said that yoga has transformed his life. He owns a own yoga studio where he helps addicts beat addiction with yogic practices.
6.    Miranda Kerr:
Miranda Kerr is famous for her amazing body and health-focused way of life, so it is no surprise that she practices yoga on a daily basis. Kerr is a very busy and successful businesswoman and mother and finds that the daily pressures of life can sometimes be extremely consuming and stressful. Yoga helps her feel grounded and has been the core of her wellness and health routine for the past 15 years. She loves the practice for its core strengthening abilities and how it helps to improve her overall wellness.
7.    Robert Downey Jr:
Big-time Hollywood actor Robert Downey Jr. is a Yogi extraordinaire. He has covered Men's Health magazine in a yogic pose and has spoken openly about the drastic effects that yoga has had on his life and way of thinking. Downey Jr. says that yoga has helped him find emotional balance and positive emotional wellbeing as well as overcoming his addictions. He practices Power Flow yoga and believes it has helped him become calm and reflective of his actions and decisions.
8.    David Beckham:
Beckham proudly practices Bikram yoga, through which he finds strength and a sense of deep relaxation. The famous football star has credited yoga for relieving him of chronic aches and pains that he picked up during his time as a football player. David Beckham and his wife Victoria Beckham have used Couple's Power Yoga to help them become more connected and in tune with each other.
9.    Jessica Alba:
Jessica Alba has her own active wear line so it is no secret that she is dedicated to strengthening her mind and body. Alba has said that her favourite and most noteworthy workouts that achieve the best results are yoga and yoga sculpt. Alba is often seen coming to and from LA Yoga studios which is where she says she spends her "me time".
10.  Alessandra Ambrosio:
Victoria's secret model Alessandra Ambrosio uses yoga as a relaxation and full body stretch routine. No matter where she is in the world, she will always put aside at least ten minutes to do yoga as she finds the practice to be the most effective body toning technique.
Take a cue from some of the world's most loved celebrities and incorporate yoga into your life. Yoga is known to help strengthen the body in many ways and ease bodily tension and pain. Yoga is known to assist in the relief of many mental health issues including stress and addiction. These stories are just a handful of snippets into the way yoga can change your life for the better, one class at a time.