by Jennifer Runyon: In an address last week, New York Governor Andrew M Cuomo laid out plans for his "Green New Deal…"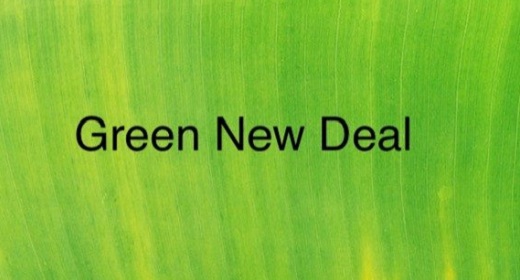 which includes aggressive mandates and goals for clean energy, money for offshore wind development, and much more.
The Green New Deal is included in New York's 2019 Executive Budget. The plan provides for a transition to clean energy that spurs growth of the green economy and prioritizes the needs of low- to moderate-income New Yorkers, according to a press release issued by NYSERDA.
The Green New Deal will statutorily mandate New York's power be 100 percent carbon-free by 2040, the most aggressive goal in the United States and five years ahead of a target recently adopted by California. The cornerstone of this new mandate is a significant increase of New York's successful Clean Energy Standard mandate from 50 percent to 70 percent renewable electricity by 2030. This globally unprecedented ramp-up of renewable energy will include:
Quadrupling New York's offshore wind target to 9,000 MW by 2035, up from 2,400 MW by 2030
Doubling distributed solar deployment to 6,000 MW by 2025, up from 3,000 MW by 2023
More than doubling new large-scale land-based wind and solar resources through the Clean Energy Standard
Maximizing the contributions and potential of New York's existing renewable resources
Deploying 3,000 MW of energy storage by 2030, up from 1,500 MW by 2025
"Climate change is a reality, and the consequences of delay are a matter of life and death. We know what we must do. Now we have to have the vision, the courage, and the competence to get it done," Governor Cuomo said.
"While the federal government shamefully ignores the reality of climate change and fails to take meaningful action, we are launching the first-in-the-nation Green New Deal to seize the potential of the clean energy economy, set nation's most ambitious goal for carbon-free power, and ultimately eliminate our entire carbon footprint."
Develop an Implementation Plan to Make New York Carbon Neutral 
The Green New Deal will create the State's first statutory Climate Action Council, comprised of the heads of relevant State agencies and other workforce, environmental justice, and clean energy experts to develop a comprehensive plan to make New York carbon neutral by significantly and cost-effectively reducing emissions from all major sources, including electricity, transportation, buildings, industry, commercial activity, and agriculture.
The Climate Action Council will consider a range of possible options, including the feasibility of working with the U.S. Climate Alliance to create a new multistate emissions reduction program that covers all sectors of the economy, including transportation and industry, and exploring ways to leverage the successful Regional Greenhouse Gas Initiative to drive transformational investment in the clean energy economy and support a just transition.
Source: