by Emily Feldman: I'm a sucker for stories about solutions …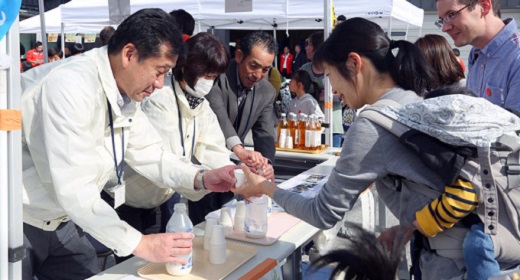 Freelance journalist Daniel Hurst reported for HuffPost U.S. on Japan's Seikatsu Club, a food cooperative that housewives launched in the 1960s after a string of food safety scandals. Today, the cooperative boasts nearly 400,000 members (90 percent of whom are women) and is as relevant as ever.
Consumers who are still wary about the effects of the 2011 Fukushima nuclear power disaster flock to these women for assurance that the food they're buying is safe. Seikatsu Club products meets radiation standards twice as strict as the government's — although, in a sign of how seriously members take their mission, they don't refer to their offerings as "products."
"I found it interesting that Seikatsu Club — which has always seen producers as equal to consumers in the food supply process — is quite deliberate in the language it uses to describe what it sells," Daniel said. "Seikatsu Club … uses the term 'shouhizai,' which means materials for consumption."
Daniel also explained why women have always made up the bulk of the cooperative's membership. "Women in Japan typically take charge of household finances and, while social norms are gradually changing, often do the bulk of grocery shopping," he said. "As my piece … explains, a series of food safety scandals in Japan's post-World War II industrial boom had eroded consumers' trust in existing standards. The women involved in the Seikatsu Club were determined to take prompt action to feed their family safe food at an affordable price."
And so they did, setting an inspiring example of what women can do when they decide to stop tolerating a problem.