by Lena Schmidt: So you want to take a vacation, huh?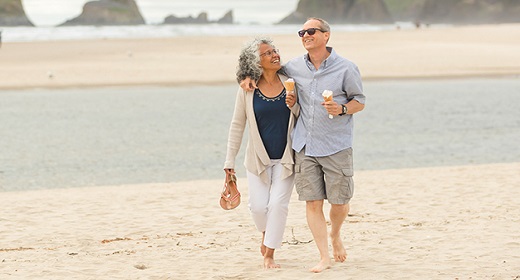 You want to go somewhere new, relax on the beach, or explore the world? Doesn't it sound great to spend quality time with your loved ones? Wouldn't you enjoy basking in some sacred alone time, or finally find the time to read that novel that has been on your nightstand for months? But with the planning, time, money, effort, and energy required for a big trip, suddenly a vacation can start to feel, well, not so relaxing after all.
Why not consider a staycation? A staycation meaning an at-home vacation is where you do not go out of town but instead plan to stay in your own home or neighborhood. You will not work or have any of your regular responsibilities. So it will be like you are on a tropical island far, far away but with all the creature comforts of your home. Ahh, now that sounds like a real recipe for rejuvenation and relaxation!
The Benefits of a Staycation
If you think you must spend several weeks away and several thousand dollars to get that recharge, think again. Taking time off and not traveling anywhere far can give you similar benefits to taking a big trip, such as the following:
It gives you something to look forward to.
It reduces stress.
It reminds you to slow down and spend time doing the things you love with those you love.
It provides opportunities for novelty and to practice a beginner's mind. A positive psychology study showed that people thrive on novelty. According to researchers Todd Kashdan and Paul Silva, "People who are regularly curious and willing to embrace the novelty, uncertainty, and challenges that are inevitable as we navigate the shoals of everyday life are at an advantage in creating a fulfilling existence compared with their less curious peers." Remaining open and authentically curious about life, or taking on a "beginner's mind," allows for creativity, imagination, and physical, mental, and emotional rejuvenation.
It can actually be much more relaxing than a grander, farther, or longer destination trip. Have you ever returned home after a "vacation" and in fact been worn out, exhausted, and, surprisingly, in need of a vacation? Because you won't be traveling, you won't be staying in unfamiliar places and you won't be drastically changing your regular routine, therefore you may "return" from your staycation feeling supremely rested.
You can sleep in your own bed (if you're not loving your current sleeping arrangements, make your bed a haven of solace in preparation for your staycation).
You can eat mindfully (consult a nutritionist if you experience traveler's gut even when you're at home).
You have the opportunity to just be, instead of constantly doing things and going places.
How to Have a Successful Staycation
Here are some tried and true tips for the ultimate staycation:
Commit to being on vacation even though you may be at home. Do this for yourself!
Tell friends and family you will be going on vacation, just as you would if you were excitedly heading out of town.
Remind those who need to know that you are, therefore, unreachable except in case of emergency. If you were heading out of town, it would mean you were unavailable for lunch dates and catching up on to-do list items. Just because you are "home" does not mean you are available.
Delegate any necessary tasks and give up your regular roles. You would not be driving the kiddo to baseball practice this week if you were out of town. Again, let people know that you are not available for usual duties this week.
Set your email away message. Even if for only a day, set aside your emailing responsibilities.
Set an intention for your staycation. How do you hope to feel during and after your vacation at home? What is your purpose for taking this time off? What positive characteristics are you hoping to cultivate during your reset? What goals are you working toward in your life that this vacation allows you to manifest?
Next time you choose to intentionally vacation at home, consider trying out one of these seven relaxing ideas for the perfect staycation.
1. Take a Local Hike
One of the most wonderful and nourishing ways to recharge your energy is by spending time in nature. Benefits of nature immersion include stress relief, change of perspective, improved heart health, and increased imagination.
If you were preparing for a getaway, you would likely look into the nearby natural wonders or hiking trails. As you would if you were traveling through the towering Dolomites in Italy, exploring the ruins of Machu Picchu in Peru, or thru hiking the California section of the Pacific Crest Trail, do some intentional research on hiking trails in your neighborhood. There may be some hidden gems nearby your home! Look for state and county parks that have nature trails, multi-use trails, and even guided hikes.
For a full day of staycation, awake leisurely, stretch, eat a healthy breakfast, pack a picnic, fill your reusable water bottle, slather on your sunscreen, lace up your boots, tell someone where you are going, and head out for a day of Vitamin N (N is for Nature)! For a full week of staycation, map out a different hike each day, invite a friend to help make some homemade trail mix and tag along, and spend quiet time meditating with a lovely view during each lunch break.
2. Enjoy a Spa Day
Treat yourself to luxury to the max! This is the perfect time to schedule a full-body massage, an acupuncture treatment, reiki or energy healing, and a haircut. Go out to your favorite spots for these treatments or look for trusted healers who can come to you for an at-home spa day. Your body will feel relaxed and your soul will feel nourished as you spend some time loving yourself and practicing self-care. It is necessary to tend to the needs of your body as you step away from the daily grind. Your body will thank you for honoring it with touch, pleasure, and attention. You will feel more rested and ready to return from "vacation" after spending some dedicated time focusing on you.
For a full day of staycation, pair your chosen body treatments with a yoga class (find a local class or hire a teacher to come to you!) and a soothing bath or hot tub soak. For a full week of staycation, schedule a different healing modality to look forward to each day.
3. Be a Tourist in Your Own Town
Book a stay at a local hotel or Airbnb! You don't need to travel far to enjoy the many perks of being a tourist. Take on an outsider perspective: what would someone who has never visited your city/town be interested in seeing? Allow the pursuit of delight, beauty, and fresh perspective guide your hometown tourist staycation. Ask the front desk concierge for recommendations of favorite local brunch spots (that you have not yet been to) and for any deals the hotel may be offering for guests. Do you want to go to the world famous museum in your own town that you just have not made time for? Attend a guided walking tour of your city. Perhaps there is a zoo, aquarium, or other destination you haven't visited yet or since you first moved to town. Or, of course, stay in the hotel, order room service, and watch a movie! Let someone else do all the work for you for a whole day.
For a full day of staycation, sleep in, try a new restaurant, visit one tourist attraction, and utilize the hotel amenities. For a full week of staycation, budget considering, book a weeklong stay at a hotel or homestay, make reservations for two restaurants you have been dying to try (one for breakfast, one for dinner), map out one or two touristy sites to visit each day, and take plenty of time each morning and evening to savor your hometown.
4. Attend a Silent Retreat
Spend time sitting in silent meditation or simply going about your day at home in silence. Give up the notion that verbal expression is necessary and release expectations of saying the right thing. Allow your mind to turn inward in quiet contemplation or turn your attention completely to your chosen task at hand.
For a full day of staycation, get out a big stack of books, a fresh journal, or a craft project; turn off your phone; and (the night before) remind those in your household of your vow of silence. For a full week of staycation, unplug your television, put up sticky notes with words of affirmation and encouragement for yourself, and schedule a therapy appointment for the days following your retreat (you may have a lot to say!). Can't manage a whole day without opening your trap? Start by trying a mindful morning of silence, reading, writing, and savoring your breakfast.
5. Try Free-of-Charge Fun
Do a comprehensive search for all the no-cost activities in which to participate in your neighborhood. Libraries, museums, yoga studios, meditation centers, meet-up groups, and parks are good resources for free entertaining or educational activities for all ages.
For a full day of staycation, try out three different free-of-charge activities and see which one you enjoy the most. For a full week of staycation, look for a new and interesting activity for each day of your staycation. Bonus: Try making your entire staycation free from spending by prepping your meals ahead of time, walking or biking everywhere you go, and buying nothing.
6. Do a Mini Retreat at Home
Instead of (or in addition to!) signing up for a weeklong retreat out of town, make yourself a mini-retreat in your own home. Arrange for your home to be free of interruption as if you were away on retreat. Design a special schedule for your home retreat day. Set up an online yoga class. Cue up several inspiring TED talks. Invite a stimulating, conversational friend over for lunch. Purchase healthy foods, new towels, and comfortable bedding to make your day or week luxuriously retreat-like.
7. Do Your Perfect Day
Write out your perfect day and make it a reality! Would your day include sleeping in or waking early? Would your day include social activities or solo time? Would your perfect day involve gardening, cooking, or watching three films in a row? You do you!
For a full day of staycation, do every feasible part of your best day. For a full week of staycation, do your perfect day every day or pick and choose aspects of your best day's activities each day.
Whether you have a day or a week, you can make your vacation time relaxing and at a lower cost by simply staying home. Enjoy a staycation by doing your perfect day, looking for free-of-charge fun, or being a tourist in your own town!