Power Yoga is a fun, upbeat and challenging form of yoga centered on flowing, cardio and fluid movements…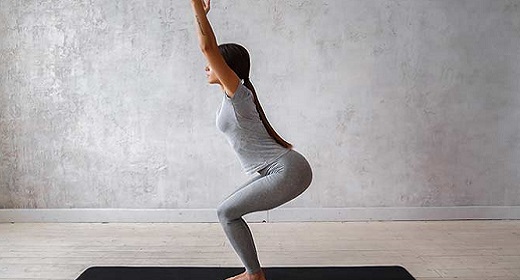 This quick yet effective 20-minute cardio yoga flow will get your heart rate up! Get ready to break a sweat and smile along the way.
Move through a series of fun and challenging Power Yoga poses, hip openers and core work all woven throughout cardio yoga flows. You'll sweat and strengthen, tone and flow – this short class definitely packs a punch!
Power Yoga Flow For Strength, Flexibility and Stability
This cardio yoga flow will strengthen you and help you gain flexibility as well as stability in your poses. It's an awesome practice to get a great workout in before work, on your lunch break, or any time you're looking for a quick yet effective strengthening practice.
Join YogiApproved teacher Michelle Stanger as she guides you through a dynamic, fluid and fast-paced Power Yoga class. You'll come away feeling energized, focused, and strong. Yeehaw!