by Kat Gal: Safe drinking water is a basic human need and human right…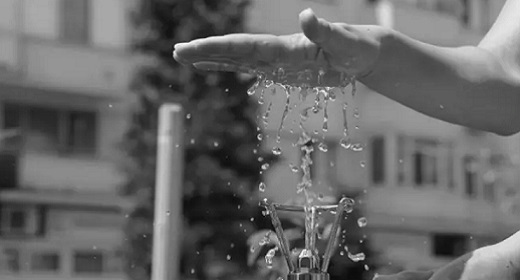 For residents in Flint, Michigan getting safe, healthy, drinking water has been an impossible struggle for years. This includes children as well.
Any parent would hope that when they send their children to school, they will be safe there. This includes safe water as well. Parents not only send their children to school to learn but to b happy and healthy. Since the water crisis in Flint, the water at schools have been declared unsafe to drink. The water fountains have been shut down, and students need to drink bottled water when thirsty.
Residents, including children, have been relying on bottled water for safe hydration. However, since Flint is one of the poorest towns in the United States, being able to afford safe bottled water has been a struggle for most families.
In 2011, in order to reduce the water fund shortfall, the government decided to build a new pipeline to deliver water from Lake Huron to Flint. During the construction, in 2014, they decided to cut off the existing pipeline running from Lake Huron. As a result, the city turned to the Flint River as a water source.
Lead Found In Flint Drinking Water
The water looked funny, and soon Flint residents, including small children began to experience health issues. In 2015, the Environmental Protection Agency (EPA) has measured dangerously high levels of lead in Flint's drinking water coming from the Flint River.
Lead consumption can lead to problems with the kidneys, heart, and nerves. It can result in impaired cognition, behavioral problems, impaired learning, hearing problems, and delayed puberty. Negative health effects can be lifelong. Residents of Flint are suffering.
The Flint water crisis lead to lawsuits and media attention but not real solutions.
Though according to recent federal testing, the water in Flint is now safe to drink, and the government ended its free water bottle program, the crisis has made residents forever distrustful in both the government and in their water. Most residents, including local doctors, health professionals, and educators believe that the water is still unsafe. It very much seems that the government has been covering up the crisis while lying to its residents.
No wonder that people in Flint have been feeling invisible, unheard, unsafe, angry, and afraid. Water is life after all, and when you don't even have that, you are not left with much.
It's about time that Flint is receiving some good news.
Finally, Flint Population Offered A Real Solution
Elon Musk, billionaire inventor and his foundation, called the Musk Foundation are donating a total of $480,350 for water stations and filtration equipment for not one, but every single building in Flint Community Schools.
Musk indicated it over on Twitter that he is going help even more in the future.
This is an enormous help for the school district. Their drinking fountains have been out of service since 2015 when the Flint water crisis hit. The school district will use the generous donation to replace all fountains with water stations that provide clean water through an ultraviolet filtration equipment.
This will make a huge difference and will help students to return to their normal life. Having safe and clean water from water fountains in their schools should be a fundamental right of each student accounting to Derrick Lopez, Flint Community Schools Superintendent, however, this basic right hasn't been fulfilled in years.
The school district is enormously thankful for Musk's investment in their students' health and well- . They are looking forward to a continuous partnership with the foundation.