by Alexander C. Kaufman and Chris D'Angelo: The 2020 Democratic presidential primary is already shaping up to be the most climate-centered election in modern history…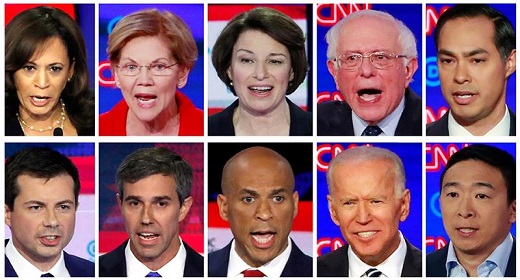 Some candidates in the crowded field crafted multi-thousand-word proposals that provide clear paths forward. Others have done little more than promise to reenter the U.S. into the 2016 Paris climate agreement ― a pledge that one 2020 contender dismissed during a debate as "kindergarten." A candidate who dropped out last month ran solely on a book-length stack of climate policies.
Even as Democratic Party leaders quash efforts to organize an official debate on the climate crisis, TV networks stepped in to hold climate forums with the Democratic candidates. The first, CNN's marathon seven-hour affair, is scheduled to begin at 5 p.m. EDT Wednesday.
Ahead of the event, we put together a cheat sheet to help readers understand the policies each campaign has put forward. This is by no means a comprehensive accounting of the proposals, but it offers a quick way to compare the candidates.
We excluded low-polling candidates who so far have added little to the climate debate, such as former Rep. Joe Sestak of Pennsylvania and Miramar, Florida, Mayor Wayne Messam. We included scores from Data for Progress on candidates whose proposals the left-leaning think tank analyzed, as well as some answers candidates submitted in response to a recent survey by The Washington Post.
The list also includes Washington Gov. Jay Inslee, who until last month was the race's climate candidate, for comparison.
On Stage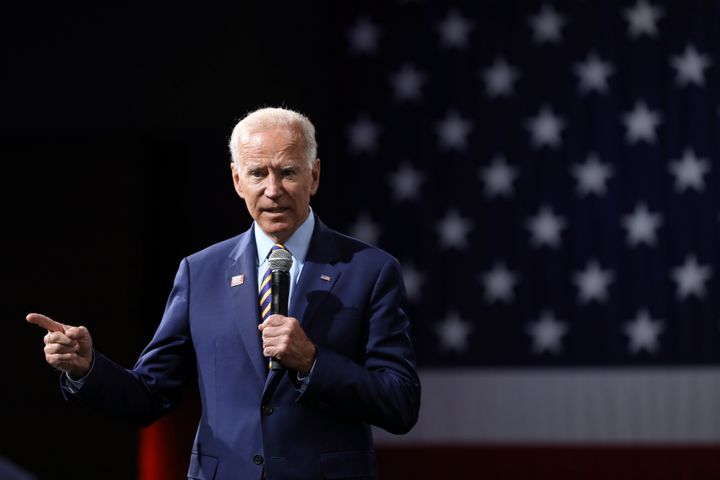 The former vice president took heat earlier this year after Reuters reported that his campaign was charting a "middle ground" approach to climate change. Biden responded with a hefty proposal, based on the Green New Deal, to decarbonize the economy by midcentury.
His plans for new research funding for more efficient nuclear reactors and plans for public electric vehicle charging stations excited some, while a shifting position on fossil fuels raised alarms.
Cost: $1.7 trillion over a decade, but Biden hopes private, state and local investments bring the figure to "more than $5 trillion"
Jobs promised: "More than 10 million"
Fossil fuel drilling on public lands? Supports ban.
Fracking? Unclear.
Subsidies to fossil fuel companies? Supports ban.
What Stands Out: Biden, long a critic of nuclear power, opens the door to "small modular nuclear reactors at half the construction cost of today's reactors." The plan also includes "more than 500,000" public charging ports for electric vehicles by 2030.
What The Wonks Criticize: The campaign addresses fossil fuels in only vague terms. Biden, whose campaign includes a former natural gas executive, made clear that fossil fuels could still play a role when sparring on the debate stage with Inslee.
Zeros Out Emissions By: No later than 2050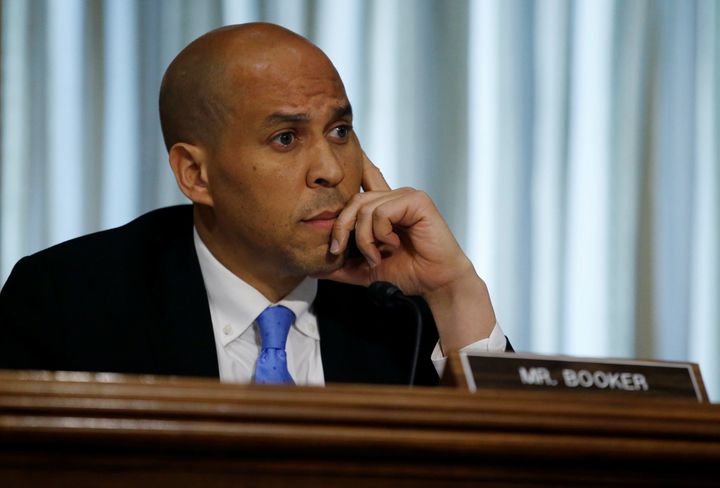 The New Jersey senator was among the first to throw his weight behind the Green New Deal last year and sign on to the resolution. His plan puts a unique focus on poor, minority communities that often suffer the worst pollution ― which could prove advantageous, as the lead contamination crisis in Newark, where Booker served as mayor from 2006 to 2013, "dredges up uncomfortable memories," as ABC News put it, of past water scandals.
Cost: $3 trillion by 2030
Jobs promised: Unspecified "millions"
Fossil fuel drilling on public lands? Supports ban.
Fracking? Supports ban.
Subsidies to fossil fuel companies? Supports ban.
What Stands Out: The plan calls for establishing a $50 billion-per-year U.S. Environmental Justice Fund "charged with coordinating the most ambitious-ever federal effort to advance environmental justice and invest in communities long left behind." It also prioritizes protecting and restoring public lands.
What The Wonks Criticize: The plan lacks details, and risks being overshadowed by Newark's lead contamination crisis.
Zeros Out Emissions By: 100% carbon neutral economy by 2045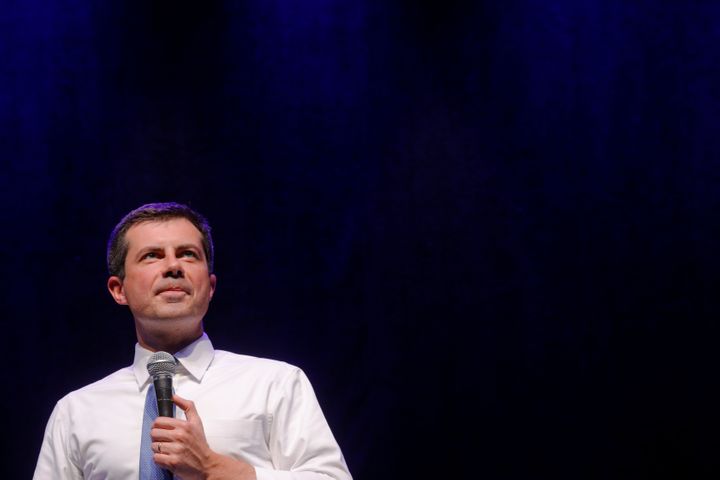 The South Bend, Indiana, mayor said the climate crisis helped inspire his unlikely run for the White House, and credited his age ― he's just 37 ― for giving him a unique appreciation of the threat. Yet he has taken a piecemeal approach to climate policy so far. He joined calls for establishing a national Climate Corps, backed a climate tax and dividend scheme and promised to "at least quadruple" federal research spending on renewable power and energy storage technology.
Cost: At least $2.5 trillion
Fossil fuel drilling on public lands? Supports ban.
Fracking? Supports ban, but only on new fracking.
Subsidies to fossil fuel companies? Supports ban.
What Stands Out: The plan calls for "net-zero emissions for all new heavy-duty vehicles, buses, rail, ships, and aircrafts" by 2040. Including airplanes is a unique goal, given how far behind electric planes are compared to other forms of electrified vehicles.
What The Wonks Criticize: The plan promises a thriving "carbon removal" industry by 2040, and hints that it would include paying farmers to sequester carbon, but it lacks details and, as its worded, leaves open the possibility of carbon capture for continued fossil fuel use.
Zeros Out Emissions By: 2050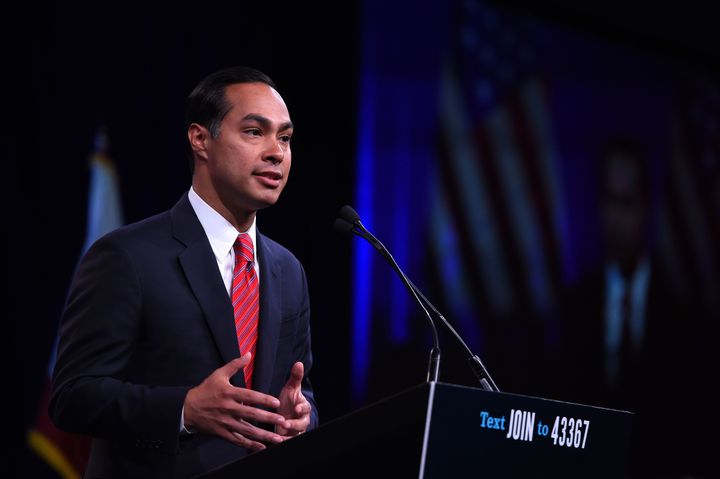 The former housing and urban development secretary stood out early on for his proposals to overhaul drinking water infrastructure and combat the sort of lead contamination that plagues poor, predominantly minority cities such as Newark and Flint, Michigan. His campaign's focus on communities of color adds extra weight to his justice-centered proposals.
Cost: $10 trillion in public and private investment
Jobs Promised: 10 million