by Luana Steffen: Welcome to the future of super-powerful, sustainable and energy-efficient vehicles!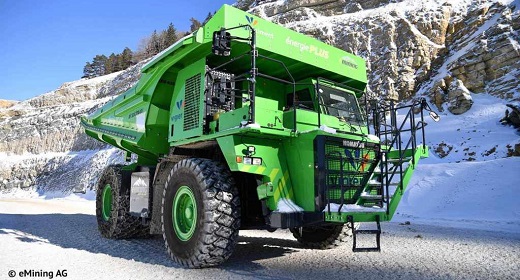 Switzerland has long been known to specialize in the production of high-tech and special purpose vehicles and now electric energy storage research and development have flourished.
The world's largest high-powered electric vehicle, a 110-ton dump truck, is now being operated in a quarry in Biel, Switzerland. The most impressive part of it all is that while it hauls lime and marble off the side of a mountain to a cement factory, it consumes no electricity doing it!
How Is That Possible?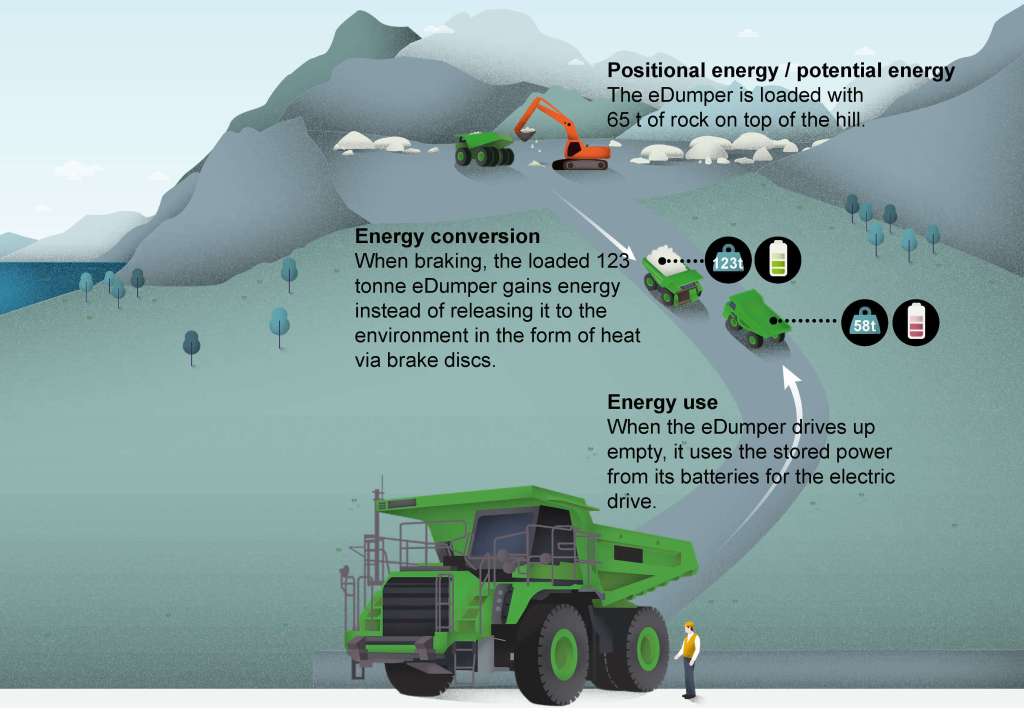 This 45-ton dump truck ascends a 13-percent grade and can take on 65 tons while doing so. As the heavy transport descends with more than double the weight, the trucks regenerative braking system recaptures all the energy it will need to refill the charge that it will need to use on the way back up again. Regenerative braking allows the eDumper to produce more energy downhill than it consumes uphill.
eDumper Features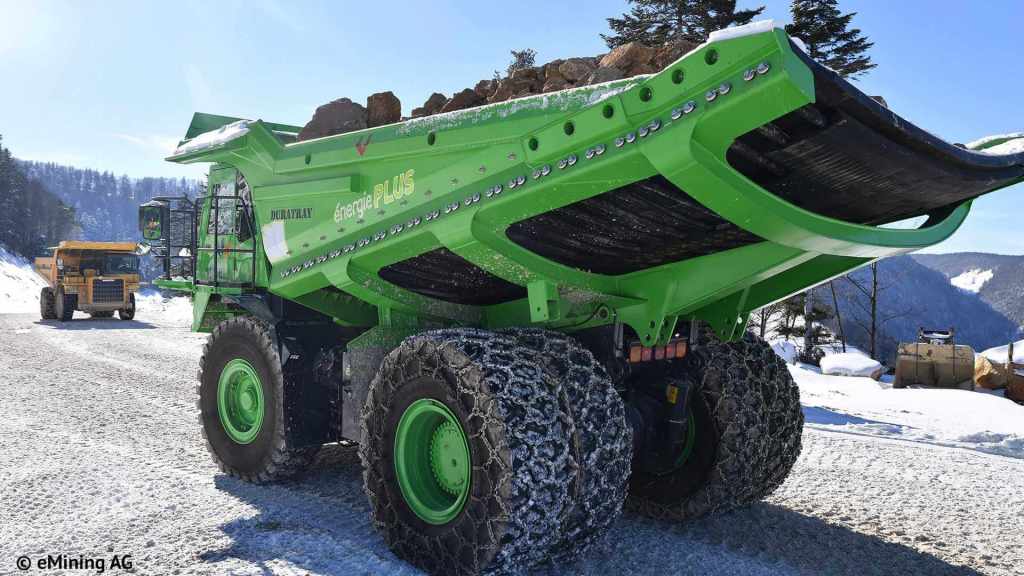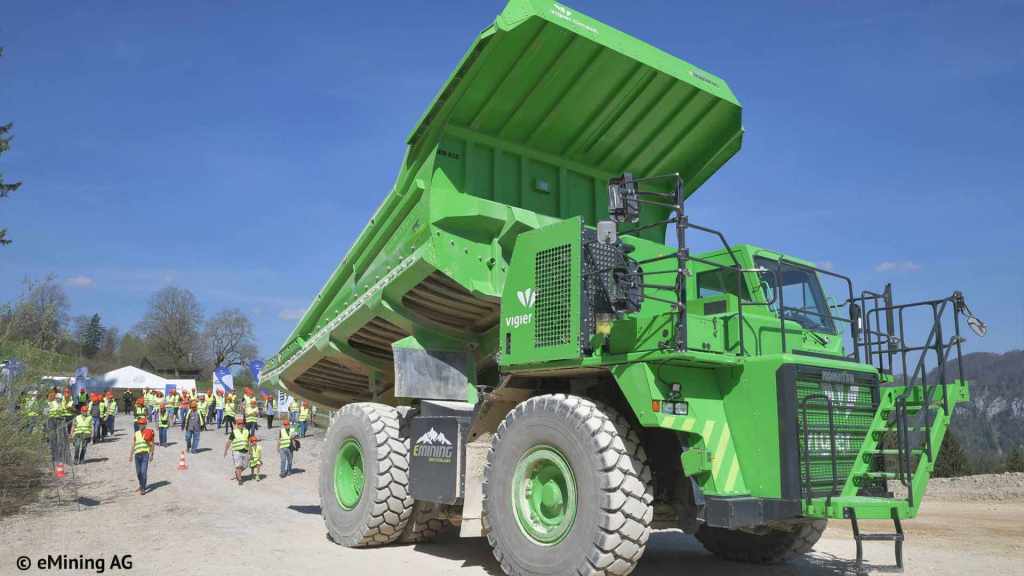 The eDumper, made by Kuhn Schweiz, it's based on a Komatsu HB 605-7, it's 30 feet long, 14 feet wide, and 14 feet tall. The tires are six feet high, and the dump bed reaches over 28 feet when it's fully raised. With a 600-kilowatt-hour battery pack, all of the truck's energy is stored in its lithium electric battery which weighs around 5 tons. The battery stores more than 6 times as much electricity as the Tesla Model S long-range.

Test Drive
Formula 1 driver Lucas DiGrassi went on a test drive in the eDumper. When he reached the top of the grade the truck had 80% battery, then on the way back down, it recovered to 88%.
DiGrassi said: