by Lerato Mogoatlhe: Over 1,200 announcements and commitments will address maternal deaths, family planning, and more…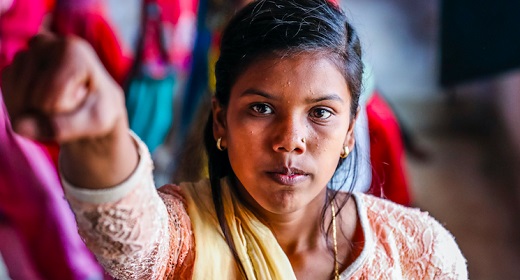 Girls and women have the right to access quality sexual and reproductive healthcare no matter where in the world they live or what their economic status is.
This was the key message during the Nairobi Summit on ICPD25 (International Conference on Population and Development), hosted this week in Kenya's capital city.
The summit brought together more than 9,500 delegates from over 170 countries to track progress on commitments made 25 years ago at the historic 1994 ICPD summit in Cairo, Egypt — when sexual and reproductive health access and rights were first globally recognised as human rights.
The Nairobi Summit, which was co-convened by the governments of Kenya and Denmark with UNFPA, the United Nations Population Fund, mobilized more than 1,200 commitments from around the world by governments, the private sector and civil society.
Baroness Sugg on behalf of the UK Government committed a groundbreaking commitment of £425 million across five years to UNFPA Supplies. Over 200,000 Global Citizens took action, including sending tweets and personal messages directed at the UK.
Chief of UNFPA Supplies, Dr. Gifty Addico, shared a personal thank you live from the Nairobi Summit to Global Citizens.
Meanwhile, the Children's Investment Fund (CIF), the Ford Foundation, Johnson & Johnson, Philips, World Vision, and others announced they will mobilize some $8 billion in combined new pledges, according to the UN's Population Fund (UNFPA).
In addition, UNAIDS committed to driving political will on HIV prevention and young women's sexual and reproductive health and rights, by supporting countries to eliminate social practices that result in young women being vulnerable to HIV infection in Lesotho, Malawi, Uganda, and Zambia. UNAIDS will also work with the Global Fund to fight AIDS, Malaria, and Tuberculosis to help further the goal of combating HIV/AIDS.