by Amy Westervelt: The coronavirus reveals in stark terms the limits of our personal choices to affect climate change…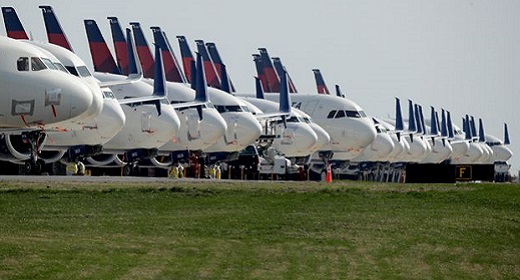 Absent any sort of end in sight to the COVID-19 pandemic — or even the hint of an exit strategy from U.S. leaders, aside from a willingness to sacrifice lives on the altar of capitalism — a lot of people are, understandably, looking for a silver lining.
Searching for something, anything, to feel optimistic about, some have landed on environmental gains. They point to cleaner air, clearer water, the reappearance of wild animals in urban settings and projected emissions reductions as evidence that we humans can benefit nature if we just try. "See," these thought leaders tell us, "individual actions do matter!"
We have seen temporary environmental benefits from the current lockdown. Emissions are projected to fall by between roughly 5% and 8% this year. But they are just that: temporary.
the total lack of political will at the moment to transition away from a carbon-based economy will greatly constrain the choices individuals have to make.