by Alan Dawson:  Here's what made them switch their diet…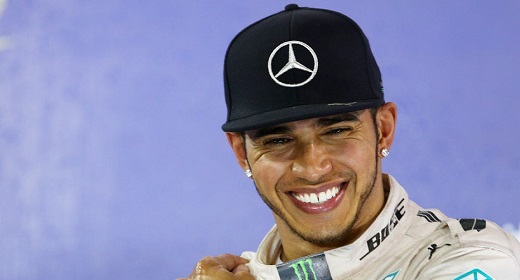 From a healthy decrease in cholesterol, blood pressure, and heart disease risk to weight loss, there seem to be plenty of health benefits to ditching dairy, meat, and eggs.
A recent study even showed that a plant-based vegan diet could help people with type 2 diabetes manage weight and blood sugar levels.
However, one thing that many people worry about when going vegan is getting enough protein.
Surprisingly, many top athletes — including world champions, martial artists, and an Olympic weightlifter — don't seem even slightly worried about getting enough protein from their vegan diets.
Business Insider has compiled a list of world-class vegan athletes who are at the top of their game, and have a fully vegan lifestyle to thank for it.
From soccer players to weightlifters, and basketball stars to a prominent racing champion, scroll on to discover 19 athletes who are vegan — and what made each of them switch to a plant-based diet.
Venus Williams — Tennis
Venus Williams is an American tennis player who has won seven Grand Slam singles titles and 14 Grand Slam Women's doubles titles. She has also won the prestigious Wimbledon women's singles title five times and has four Olympic gold medals.
Williams has an estimated net worth of £72 million ($95 million), and is the second highest-earning female tennis player of all time behind her sister Serena.
The tennis star adopted a raw vegan diet after she was diagnosed with Sjögren's syndrome in 2011 and doctors advised it would relieve some of her symptoms such as extreme fatigue and joint pain.
In an interview with Health magazine about the disease and her raw vegan diet, Williams said: "I was diagnosed with an autoimmune disease, and I wanted to maintain my performance on the court. Once I started, I fell in love with the concept of fueling your body in the best way possible [through raw, vegan food].
"Not only does it help me on the court, but I feel like I'm doing the right thing for me."
Lewis Hamilton — Formula 1
Five-time Formula 1 world champion Lewis Hamilton won his fifth title last week, one year after adopting a vegan diet in 2017.
Hamilton was the world's 10th highest-paid athlete last year, according to Forbes. Thanks to his endorsements and brand deals with L'Oreal, Mercedes, and Puma — amongst others — the Formula One driver has an approximate net worth of £131 million ($172 million).
Talking to the BBC about his recent transition to a vegan diet, Hamilton said: "As the human race, what we are doing to the world… the pollution [in terms of emissions of global-warming gases] coming from the amount of cows that are being produced is incredible.
"They say it is more than what we produce with our flights and our cars, which is kind of crazy to think. The cruelty is horrible and I don't necessarily want to support that."
Colin Kaepernick — Football
Colin Kaepernick is a former footballer who played quarterback for the San Francisco 49ers from 2011 to 2016.
That year he became an international household name by going down on one knee rather than stand for the United States national anthem. Kaepernick used the kneel as a protest against racial injustice, police brutality, and a call for change in the US.
Kaepernick has not spoken extensively about veganism before, but he did post a tweet in July with a hashtag #
Kyrie Irving — Basketball
Kyrie Irving is one of the most famous names in basketball.
The 26-year-old won an NBA championship with his former team the Cleveland Cavaliers in 2016, recently moved to the Boston Celtics, and is a five-time NBA All-Star (and counting).
Irving reportedly switched to a vegan diet after watching the Netflix documentary "What The Health."
The BBC says his ability to dribble so fast is because of his plant-based diet.
Scott Jurek — Ultramarathon
Scott Jurek is an American ultramarathon runner, winner of 16 prestigious ultramarathon titles, and holds a personal record of running 165.7 miles over a 24 hour period — averaging 8:42 per mile.
Jurek started his transition from "meat and potatoes" to a fully vegan diet during college, spurred on by the health defects and illnesses he saw at physical therapy school as well as in his own house; Jurek's mother has multiple sclerosis. The ultrarunner saw veganism as a long-term solution to avoiding his family's history of chronic disease, according to GQ.
"If [athletes] aren't fueled properly, they don't have great results," Jurek told GQ.
On deciding to go vegan in college, Jurek said: "It was definitely a long-term decision rather than one made for short-term performance gains."
Jermain Defoe — Soccer
Defoe is the seventh best goalscorer in Premier League history, scoring over 150 goals in the league to date. He plays for Bournemouth FC and the England national team — both as a striker.
Defoe earns £65,000 ($84,000) a week on his current contract with Bournemouth. His net worth is estimated at $20 million (£15.2 million), according to The Richest. Defoe credited his "comeback" in March earlier this year to his vegan diet, according to Men's Health.
On giving up meat, eggs, and dairy, the striker told the Guardian: "I don't find anything hard to give up… because I know the feeling scoring goals gives me."
David Haye — Boxing
David Haye is a retired British boxer with world titles in two weight categories. In 2008, he won three of the four major boxing world titles at cruiserweight. He has an estimated net worth of $26 million (£19.8 million) based on Fight Saga's recent evaluation and more recent fights.
Haye researched the benefits of a plant-based diet on healing rates and recovery time after a serious shoulder injury prompted surgery and meant he had to take a break from the ring. He has now been vegan for four years.
Talking to The Sun earlier this year about physical strength on a plant-based diet, Haye said: "[Apes are] 20 times stronger than humans and they don't rely on a meat-based diet. They eat plants all day long. It's a myth that you need meat for strength.
"I have a full-time chef and a good nutritionist who makes sure I get all the minerals and nutrients required."
Fabian Delph — Soccer
Fabian Delph is a versatile player for the Premier League soccer team Manchester City and the England national team.
Looking at nutrition scientifically, Delph decided to switch his diet because of his injury record and as a means of strenghening his body after rehab.
"I decided to ignore my doubts and began to look at my body objectively, as if it were detached from me," Delph said in the 2018 book Soccology, according to the BBC.
"I studied its weak parts, researched my injuries, began to strengthen my body and moved from rehab into pre-hab. I changed the fuel I put into my body and switched to a vegan diet."
Barny du Plessis — Bodybuilding
Barny du Plessis is the world's first vegan bodybuilder and Mr Universe 2014, amongst other national and international titles.
Du Plessis went vegan after retiring from bodybuilding in 2013 due to an ever-growing list of health concerns which included hernias and acid reflux. After adopting a vegan lifestyle, the bodybuilder saw his fitness radically improve and he returned to the stage — winning the prestigious Mr Universe title in 2014.
"These days I train half as much, do half as much but get better results. Why? Only one answer, going vegan, GMO free, and organic. My body is running perfectly," du Plessis told the Metro.
On getting back into competing after turning vegan with his partner, Josie — World's Strongest Woman 2010 — du Plessis said: "We now have a point to prove and a massive incentive. We are representing the vegans of the world, all the animals and the environment. My crusade is to show the world that we can live a healthy, happy, and prosperous life without exploitation of innocent creatures."
Hannah Teter — Snowboarding
Hannah Teter is an American snowboarder and two-time Olympic medalist.
She grew up in Vermont with her parents and older brothers (two of whom are also Olympic snowboarders) in a fully sustainable house in the woods. Teter was taught to appreciate and love the environment from a young age, which brought her to vegetarian and vegan living after her gold medal achievement in 2010.
In an interview with Huffington Post, Teter said: "I feel stronger than I've ever been, mentally, physically, and emotionally. My plant-based diet has opened up more doors to being an athlete. It's a whole other level that I'm elevating to. I stopped eating animals about a year ago, and it's a new life. I feel like a new person, a new athlete."
Chris Smalling — Soccer
Chris Smalling is a soccer player who represents the Premier League team Manchester United as a defender.
The 28-year-old, a two-time Premier League champion, is "fully vegan" but acknowledges that the switch has been tough.
"I've gone fully vegan and normally the start of pre-season can be quite a tough time because you're loading and that's normally when it's at its worst but I haven't felt it at all," Smalling told ESPN, according to the BBC.
He also told The Telegraph that he switched diet to make life simpler at home for his model wife Sam Smalling, also vegan.
Kendrick Yahcob Farris — Weightlifting
Kendrick Farris is an American Olympic weightlifter and finished 11th in his weight class at the 2016 Olympic games in Rio de Janeiro.
Farris made the decision to adopt a vegan diet based on religious reasons after the birth of his second son.
In an interview with Men's Fitness, Farris said: "You can replace [meat with pulses and vegetables], and it can taste amazing, and be better for your body — it'll help with recovery, reduce stress and inflammation in the body.
"We shouldn't get so caught up with 'protein, protein, protein.' Because you can get an excess of protein, and most of it just gets passed through the body."
Tia Blanco — Surfing
Tia Blanco is a professional surfer and winner of the Open Women's World Surfing Championship 2015 and 2016.
Blanco grew up vegetarian and decided to adopt a vegan diet in 2013 based on her love for the environment, the sea, and animals brought about by her passion for surfing.
In an interview with Teen Vogue, Blanco said: "I feel really great eating a plant-based diet and love the way it makes me feel physically and mentally. Many of us know the effects of diet on one's health, but fail to realize that diet plays a huge role in more than just your personal well-being."
Nate Diaz — Mixed martial arts
Nate Diaz is a mixed martial artist currently competing in UFC — the world's biggest mixed martial arts organisation.
Diaz first became vegan aged 18, inspired by his older brother and former welterweight champion in Strikeforce and WEC, Nick Diaz.
"I think you're a smarter and more intelligent fighter [when you go vegan]. Me and my brother are at the top of the game and have been for a long time. We're obviously doing something right. Besides knowing how to kick somebody in the head, you should know how to feel good tomorrow," Diaz told Men's Journal.
Meagan Duhamel — Skating
Meagan Duhamel is a world champion in her sport and rose to fame at the 2018 Winter Olympics when she won a gold medal.
She is also a two-time Four Continents champion and a six-time Canadian national champion pair skater. Her career highlights so far include winning a silver medal at the 2014 Olympic games in the team event and winning every major championship (both national and international) in the 2014-2015 season.
Duhamel adopted a vegan diet in 2008 after reading a book about veganism she spotted in an airport lounge. She read it cover-to-cover that night and emptied her fridge of all animal products the very next morning.
In an interview with CBC in 2016, Duhamel said: "I just thought, 'Wow, that seems so interesting.' I woke up the next morning, cleaned out my fridge, and said 'I'm going to learn about whole grains, and fruits and vegetables.'"
Timothy Shieff — Freerunning
Timothy Shieff is a professional freerunner.
Shieff went vegan after suffering from mild tendonitis — a common condition where tendons become inflamed from overuse.
In an interview with animal activist group PETA, Shieff said: "I'm healthier and happier than I've ever been and most importantly, no animals are harmed. Since going vegan I can train longer and harder and even noticed my body heals a lot quicker. I used to have tendonitis which has completely cleared up!"
Jack Lindquist — Cycling
Jack Lindquist is an American sprint cyclist and keen blogger. The cyclist adopted a vegan diet in 2005 after some close vegan friends explained the benefits of the regime to him.
"[My friends] asked me what the difference was between the love I had for my dog, The Reverend, and any animal that was on a farm ready to be slaughtered. I didn't have an answer, so that was that," Lindquist said in an interview with fellow blogger, Trevor Lucius.
"If nothing I am very driven by logic and reason, and not having a good reason to keep killing animals, whom I claimed to love, I stopped," he said.
Abel "Killa" Trujillo — Mixed martial arts.
Abel "Killa" Trujillo is a mixed martial artist currently competing in UFC.
The American credits his titles to his vegan lifestyle — as well as compassion towards animals and the earth.
Trujillo frequently writes about veganism and compassionate living on his Twitter account. In July, the athlete wrote: "Happiness is the new rich. Inner peace is the new success. Health is the new wealth. Compassion is the new cool."
Jack Wilshere — Soccer
Jack Wilshere is a midfielder who plays soccer for the Premier League team West Ham United.
Wilshere, a former two-time FA Cup winner with former club Arsenal, became vegan at the north London club before he moved to the east side of the city and joined the Hammers.
Health reasons may have been at the forefront of Wilshere's decision, as he appears to have noted an improvement in performance level.
"I think I look better," Wilshere told The Evening Standard while he was at Arsenal, according to the BBC.
"I've certainly lost a little bit of weight. I'm leaner and probably a little bit fitter as well. I feel I can last longer."