by Sasha Belenky: New coronavirus cases hit record highs across the continent, providing the starkest warning since lockdown that the pandemic isn't over…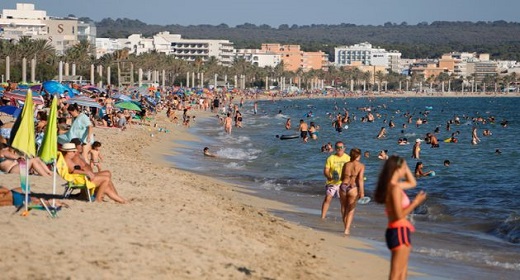 Europeans have been taking advantage of the last remaining vestiges of summer — going to beaches, bars, restaurants and nightclubs. Buoyed by declining coronavirus infection rates, government officials across the continent have lifted restrictions on the travel and hospitality industries over the past several months, encouraging people to eat, drink, shop and go on holiday.
Now, perhaps inevitably, coronavirus cases are spiking again.
In France, 4,771 new cases were recorded on Thursday — a thousand more than the previous day, and the first time since May that the country has recorded more than 4,000 daily cases.
Germany reported 1,707 new cases on Thursday, its highest increase since April, and Spain reported 3,349 new cases. In the United Kingdom, scientists advising the government revealed on Friday that the coronavirus infection rate has risen, fueling concerns that the epidemic is growing in the country.
"Make no mistake: Things are not going well," Fernando Simón, director of the Center for Health Alerts and Emergencies at the Spain's Ministry of Health, said on Thursday, per HuffPost Spain.