by Lori Brown: Mary McLeod Bethune once said, "We have a powerful potential in our youth, and we must have the courage to change old ideas and practices so that we may direct their power toward good ends…"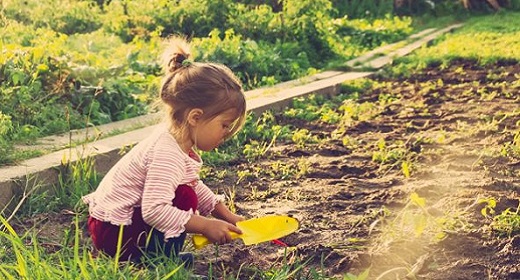 These children, teens and young adults have done more than their fair share for their communities and the environment, proving that age doesn't coincide with the amount of potential impact.
If this group is any indication of what to expect in the future, rest assured we're in good hands.
To call the work of Rhode Island teen Alex Lin impressive would be an understatement. This 16-year-old first learned about the environmental problems associated with e-waste after stumbling upon a 2004 Wall Street Journal article on the subject.
Since then, he and his student-led community service team, Team WIN, have overseen the recycling of 300,000 pounds of e-waste, successfully lobbied the Rhode Island state legislature to pass a statewide bill banning the dumping of e-waste, created media centers in developing countries using refurbished computers, secured grants to fund the projects and created a national PSA on the subject of e-waste.
The 2006 bill banning the dumping of e-waste set the stage for a more stringent extended producer responsibility (EPR) bill passed in 2008.
"Now Rhode Island requires manufacturers to take back their computers and televisions and to pay for the collection and recycling of them," Sheila Dormody of Clean Water Action told
Connections that Lin made in international conferences and competitions made it possible for the WIN Network to go global, with satellite WIN Teams in Cameroon, the Philippines, Mexico, Kenya and Sri Lanka.
When asked what he would like the Earth911 readers to know, Alex responded, "I would like to tell your readers reuse whatever you can, and upgrade instead of buying something new. Every little bit counts towards helping the environment!"
Greg Woodburn had been a competitive track and cross country runner since elementary school, competing in multiple national championships, when an injury suddenly derailed him his freshman year of high school.
Unable to race, he realized in its absence just how much he loved the sport. In his words, "while running is hard, not running is harder."
While injured, he began to think of underprivileged kids who couldn't enjoy the great sport of running- not because of injury, but because they couldn't afford running shoes.
At just 15-years-old, he started Give Running in 2006, a nonprofit organization that collects and donates used running shoes, in good condition, to underprivileged youth and orphans.
By the end of the first year, he was able to collect and clean-up more than 500 pairs of running shoes, which were sent to kids in inner-city Los Angeles, as well as oversees to Sudan, Uganda and Kenya.
"The feedback from youth in Africa has been especially moving for me. Not only were these the first running shoes any of them had owned, but they were the also first [pair of] shoes many of them had ever had," writes Greg.
The organization has donated shoes to additional countries including Liberia, Mali, Mexico, the Dominican Republic and Haiti. More than 6,000 pairs of shoes have been donated as of March 2010, exercising the reach of reuse at its finest.
Twelve-year-old Indonesian student Adeline Tiffanie Suwana had great care and concern for the environment after seeing the effects of natural disasters and flooding on her country.
She learned about the importance of mangroves in preventing damage during natural disasters and decided to do something to improve mangrove conditions.
She began by forming a community of young people called Sahabat Alam, which means "Friends of Nature." The community is now comprised of 1,700 members throughout Indonesia.
Adeline organizes students to plant coral reefs, help with fish breeding and turtle protection, plant mangrove trees and engage in environmental cleanups and education activities.
Adeline and Sahabat Alam also operate the Electric Generator Water Reel project where they connect remote villages to an electric grid, providing potential economic growth to villagers and improving health and education facilities.
They use clean renewable energy (hydro) to power these villages.
Her ideas have been presented in schools, with cooperation of governmental agencies and have led to the production of a television program on the subject. She was invited as a delegate by the United Nations Environment Programme (UNEP) to the 2009 Tunza International Children's Conference and awarded the 2009 Action for Nature International Young Eco-Hero award for her efforts.
Seven-year-old Merit Leighton and five-year-old Marlowe Peyton of California were watching Oprah's Earth Day show when they learned about the impacts of plastic pollution on the planet's oceans.
After hearing about the mass of trash that's twice the size of Texas floating in the Pacific Ocean, they created The Plastic Patrol, beginning their global effort to make a difference, one kid at a time.
"I couldn't believe the look on their faces," their mother, Suzette, told Earth911 in reference to their reaction to the Great Pacific Garbage Patch.
The kids asked her, "That actually exists on my planet? What can we do? Someone has to do something. We have to tell kids all around the world so they can help."
And so began the work of the Plastic Patrol.
In the words of Marlowe, "We want to help kids clean up the planet by themselves."
The girls are raising awareness that the smallest of actions make a big difference — picking up a plastic wrapper off the ground, making sure your parents bring reusable bags to the market or even bringing reusable utensils and cups to eateries that use plasticware.
The Plastic Patrol is currently filming a series of Webisodes to provide kids with simple ways to help reduce plastic marine pollution. They are learning fun ways to make crafts out of recycled plastic and hope to raise money to combat ocean pollution with the sales of the crafts.
It's hard to cover the amazing things kids and teens are doing to help the environment without mentioning Severn Cullis-Suzuki. Severn made a giant splash on the international scene when she presented at the first international Earth Summit in Rio de Janeiro, Brazil in 1992 at the age of 12.
She is known as "the girl who silenced the world for five minutes."
After single-handedly raising the money to travel to Brazil, Severn represented the Environmental Children's Organization (ECO), the environmental nonprofit she founded with some friends at the age of 10, and spoke on behalf of concerned youth to an international audience.
She brought delegates to a standing ovation, and some to tears, after calling out world leaders for failing to protect younger generations from environmental issues.
Severn continues to speak, write and campaign on behalf on the environment today.