by Divya Shlokam: During the last 2 years, I studied a no. of Influencers, Leaders & Authoritative figures worldwide through their online presence & how they create impact…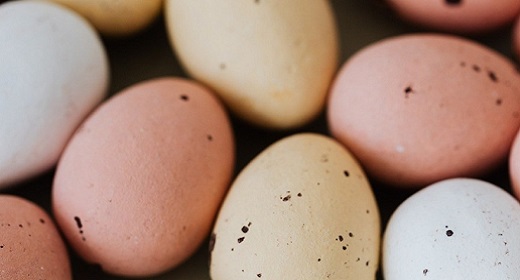 I Tried contacting some leading Indian figures like Narendra Modi, Kareena Kapoor Khan, Menaka Gandhi, Amir Khan & many leading industrialists. Many responded back & became professionally connected with me.
I simply approached those Well Known Leaders whom I thought would be one of my connections or I should associate professionally. No surprise many of them got connected with me professionally.
One of the questions I usually get asked by Professionals and budding entrepreneurs is; How do I create meaningful associations? How to build connections? How to Network or How to approach Leaders Professionally?
How to Approach Someone Professionally?
In one of such Divya Shlokam Show's Wednesday Q/A episodes in Hindi, episode 191 this question was repeatedly asked by many. Here I am providing you with an elaborate answer to this question.
Very often we attend a conference or an event and find a speaker charismatic and wish to approach him/her.
However, we often end up not approaching either because we do not understand how to or do not have enough clarity and confidence for approaching.
3 Basic Points to Remember Before Approaching
1.      Purpose
In order to approach someone professionally, you must have a clear purpose. You must set an agenda that you would present to the one you are trying. It is suggested that you always keep a general framework of your agenda and add or delete according to the profession of the person you wish to approach.
It is always important to keep in mind that this purpose must be "two-sided". For instance, your purpose must be beneficial for both the parties involved in the approach, that is, you and the person you are willing to approach professionally.
If your purpose is "one-sided" it might not benefit you in approaching, and even if somehow you are able to approach the person with "one-sided" purposes, the outcome would not last long. In order to have a positive and successful long-term outcome, it is necessary to have a "two-sided" purpose in order to approach someone.
2.      Value Addition
Another important point to keep in mind is to make sure that both parties are learning from each other.
Value addition is like an extension to the "two-sided" purpose. A "two-sided" purpose makes sure that both parties are benefiting by the approach you have made.
Value Addition further elaborates the kind of steps you need to take in order to make it beneficial for both parties.
Before approaching, it is important to do some research about the person's work, profession and anything else related to the professional lifestyle of that person. Critiques are welcomed, but not a good idea during the initial stage of approaching.
After your research, figure out how could you be helpful to the person you are trying to approach?
What are your skills that would benefit him/her?
Why should you be given an appointment?
Mention relevant points in your profile. Emphasis on your skills that would be useful for the person you are trying to approach. In this way, benefits and learning would be on both sides.
3.      9 Step Formula
This formula comprises the first two points as well as other tactics/strategies one must use to approach someone:
1. Appreciate his/her work: since you are professionally approaching a person, it is necessary to have details about his/her work and to appreciate the work as to why did it stand out to you and made you approach that person?
Example:- When I connect someone for featuring in my English Motivational & Business online Show "The Value Addition Show" I ensure, I learn more about that professional or business leader from available online resources like Google, His or his company websites, his media appearances, his personal life interviews,
His details from Linkedin Sales Navigator. That gives me a fair idea into his / her persona, that helps me prepare an exclusive note or messages for further discussions.
2. Mention your Profile: mentioning your profile is part of the professional conversation, by which you can indicate to the person as to how could you be beneficial to him/her.
Example:- Many people I have noticed when applying for their jobs, don't send forwarding note customised to the position. Many instances people just send a connection request to unknown people for no reason. Despite seeking clarity from another side they don't bother to resolve queries. It's a usual practice to send invitations on Linkedin without a personal note, however, its highly recommended that you attach a personal note to the people you are planning to connect especially, influencers, leaders or top professionals or entrepreneurs.
3. Show your Objective: make sure you present your Purpose with all clarity while you are approaching someone online to connect with you. It helps you a great deal to create your first impression. It builds your credibility and positive image in that person's mind.
4. Your Contribution: mention how could you contribute into a fruitful association, if possible. However in many instances, you might not be clear yourself, you would just like to build a connection first. It's a prefered practice if you have cleared all these 9 steps in your mind first. It helps build your self-esteem and leave a better understanding of another person about yourself.
Example:- When I send my connection request on Linkedin, Mostly I attach a personal note, mentioning What I do & whats value proposition for him/her to connect with me online. When the further conversation takes place, I ensure to write how I can be of help to that connection by featuring him or his organisation in my coming episodes.
5. Data: provide important data related to your professional purpose. Speak with Data. It helps satiate the intellectual mind of professional or entrepreneur or the Leader.
Example:- When I send connection request I try adding no. of years exposure globally I have. I try mention 2 Business Show 1 in Hindi and 1 in English I host. Of Course, you cant mention all your data in one go. But remember, human brains are wired in such a way, that they understand pictures, geometry, shapes, numbers and infographics better than mere written matter. So it's important to add some crispy nos. smartly in your intro that builds your brand in influencer or leader's mind.
Do read my Linkedin related Article on How to Become a potential Power Profile, I get to share everything with loads of examples & visuals for better understanding on how to connect with anyone smartly on Linkedin.
6. Process of Connecting: select an appropriate mode to connect, it could be via Linkedin, in person, emails to the secretary; use professional language throughout.
Example:- I remember over a decade ago when Linkedin was not in Picture in India, I connected with Leading CEOs in India like Mr Narayan Murthy for Professional Association through Emails clearing my purpose of the meeting. It took me 6 months to get such an appointment, but I kept on following with his Secretary at that time. You have to be consistent, come what may. Connecting with someone or building professional associations is not a day's job.
Remember its a professional win-win association you are building, you will have to work even harder to build such association and then put the same efforts to maintain that association by being in touch at least electronically.
7. Wait for Response:- Once you have sent a connection request, don't get impatient, wait for a while, before sending you are follow up communication. Usually, people get very impatient and lose hopes. Remember each one of us is busy and has different priorities, not all times under all circumstances are we ready and available to connect or build connections with strangers or less known people. Same is the scenario with Leaders or Seniors out there, you have to patiently wait and put yourself into their shoes while feeling offended.
Also remember to withdraw connection requests if these are not answered for a month in India, as people don't want to go to their profiles and look into much older connection requests. Send another request when you observe they are online on that social media platform or they have become recently active on such online platforms like Linkedin.
8. After you get a response, decide to meet up in a professional environment:- Once your connection request is accepted or you have got a reply to that email or phone call, don't immediately jump to meetings. Just discuss with all the facts and figures, send your purpose and then seek a meeting. A meeting can be done online or offline. These days even WhatsApp video call or audio call would be ok. I prefer a Whatsapp audio call first, it sets in the pace and then I take on to Whatsapp Video Calling for further discussions.
9. If your proposal is refused, simply say "Thank You" and do not follow up:- This ironically is the most missing point in the connection. When you try building online connections you might either be accepted or you might not get a positive response or no response at all. If you invite is directly rejected, you can't do much about it. If you have a provision to express thanks do it, else simply ignore and move on. The person might not be ready at the moment that's ok. Focus on building other professional connections.
You might wish to send another connection request or another association request after a couple of months. But that's not a compulsion or that should not be on your agenda unless that person is so crucial for you.
Keep the Framework in mind:
The clarity in:  Purpose, Intention and Steps
While you must be wondering how successful this way of professional approach might be, I would like to tell you about how using this way of Professional Approach actually helped me get an appointment with Narayana Murthy, Founder of Infosys.
I was trying to organize a pan-India Program and wanted to approach Naryana Murthy, Founder of Infosys. I followed the path that I have mentioned above; I made a framework of all the points with clarity.
I sent my follow-ups to the secretary, sent emails and letters mentioning my purpose and progression in the program I am planning to organize. I also made sure to mention the as to why I wanted to approach him for this program, as to why would he be the exact fit and how would it benefit both of us.
Though it took me six months to finally get an appointment, I stayed determined and finally made it. I was able to carry out the pan-India program I was planning for, only because of the steps I followed with clarity and confidence.
The real key is to be determined and state your real cause with clarity in order to maximize your success while approaching someone professionally.
I make Q/A episodes each Wednesday, stay tuned for more such strategies that would help you grow exponentially in your professional life.
If you wish to read more, you may read:
From Well Being to Leadership and Vice-versa
Volunteering in corporate- Grow exponentially
 Students, get hired now!
How to make Shift from your Current Job to Profit Giving Dream Business smoothly?
How to Create your Personal Brand & Start Building Thought Leadership?